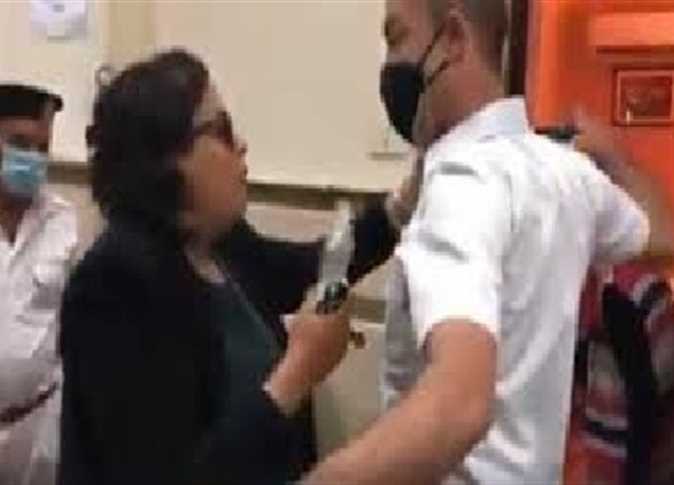 (Updated to include information on investigations and suspect's name)
The President of the Administrative Prosecution Authority (APA) Essam al-Minshawy on Monday ordered an internal investigation over a woman arrested for physically and verbally assaulting a police officer.
The officer on Sunday had asked her to reveal her identity and put on a facemask in a Heliopolis court building, leading to an argument between them and her arrest.
Minshawy assigned the Inspection Department of APA to investigate the incident and report its outcomes to him directly.
The Public Prosecution office in Nozha on Sunday ordered a release on bail of LE2,000 for the suspect, Noha al-Sayed, a prosecutor with the APA.
A video of the incident taped by a witness went viral across social media, showing the suspect refusing to follow security instructions and claiming she was from the UN.
https://www.facebook.com/ONLiveEgypt/videos/359259135084171/
"I work with the UN, you trash," the woman said. After the officer confiscated her phone, she then ripped off his shoulder badge.
Following her attest, the suspect was then referred to the Public Prosecution office in Nozha for investigation.
A security source said that the Inspection and Control Sector at the Interior Ministry has begun investigations into the incident.
The source told Al-Masry Al-Youm that the surveillance cameras which recorded the incident were seized and the officer was summoned for testimony in preparation for referral to the Public Prosecution's office for investigation.
Edited translation from Al-Masry Al-Youm