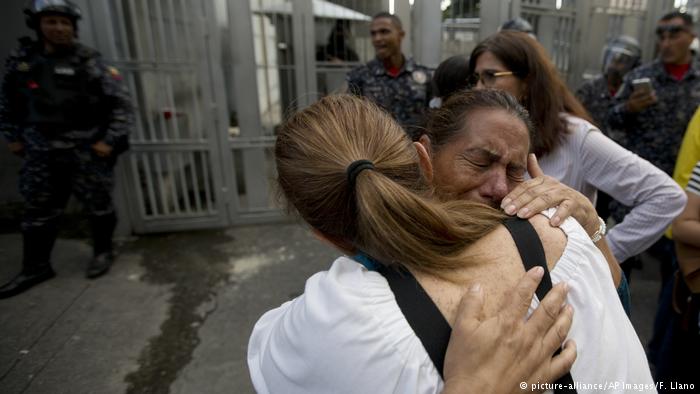 A Venezuelan councilman accused of planning the failed assassination attempt on President Nicolas Maduro has died while in detention. The government claims he committed suicide; the opposition insists he was killed.
Venezuelan lawmaker Fernando Alban has died while in detention, the government said Monday, although the reasons for his death remain contested.
The regime said Alban, who was jailed last Friday, had committed suicide by jumping from the 10th floor of the state intelligence agency headquarters (SEBIN) where he was incarcerated.
"At the moment he was going to be transported to court, while he was in the SEBIN waiting room, he jumped from the window of the building and fell, causing his death," Venezuelan Interior Minister Nestor Reverol said in a post on Twitter.