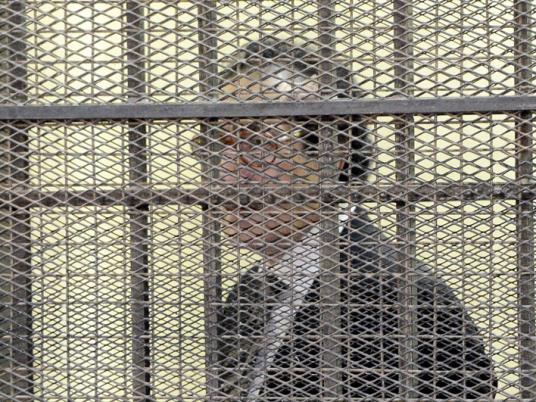 The Giza Criminal Court set 3 December to issue a verdict in former Culture Minister Farouk Hosni's corruption trial. He would be banned from travel in the meantime.
"Only weak souls make illicit gains," Hosni said in his defense during the court's Wednesday session. "I could have made more than that if I was such."
"I feel I am living the worst act of a play," he said. "I do not fear the cage, for the bars will turn gold because I am innocent."
His lawyers said the Illicit Gains Authority had discharged Hosni after investigating him, and saw no need for trial. They also said Hosni is an artist who sells his paintings for hundreds of thousands of dollars and thus does not need to make illicit gains.
Hosni, who served under the Mubarak regime for 20 years, was referred to criminal court by the Illicit Gains Authority on 4 September. Investigations into Hosni began soon after former President Hosni Mubarak was ousted on 11 February 2011.
Hosni has been asked to repay LE18 million, an amount that includes LE9 million that the former minister allegedly acquired illegally during his work for the government, and another LE9 million in fines.
Late in his career, Hosni had run for the position of UNESCO director-general, but did not receive the post after telling Egypt's Parliament that he would personally burn any Israeli books if they were available in Egypt. He then denied harboring any anti-Semitic views, but did not succeed in persuading member states to elect him. The former minister attributed the failure to a Zionist plot.
Egyptian intellectuals have stated that Hosni did not achieve any real progress in the field of culture during his career, but remained in office for two decades due only to his close relationship to the Mubarak family.
Hosni was roundly criticized when in 2010, Van Gogh's "Poppy Flowers" was stolen from a Cairo museum. Investigations revealed that 30 out of 47 surveillance cameras in the museum were not working.
Eited translation from Al-Masry Al-Youm