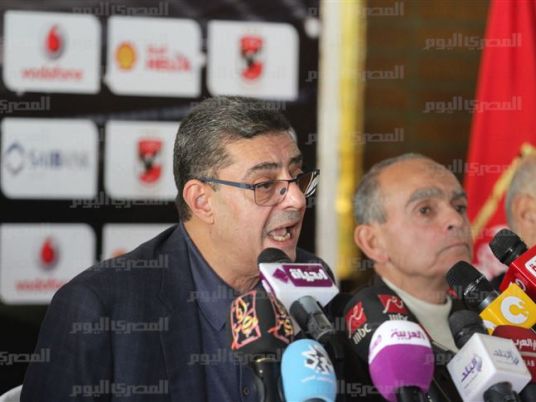 Egypt's decision to sever ties with Qatar has cast a shadow on the sports media in Egypt as sports clubs take action in alignment with the decision.
Mahmoud Taher, Chairman of Ahly Club, has announced the boycott of the Qatari BeIN Sport channel. Speaking to Al-Masry Al-Youm, said the channel will not be allowed access to any of the club's conferences or events.
None of the club football players should appear on the channel, he said adding that the channel cannot be prevented from broadcasting the club's matches in the African champions league, as the Qatari channel obtained the broadcasting rights from the Confederation of African Football.
Being part of Egypt, Taher said, the club should support the government's decision.
Meanwhile, Mortada Mansour,chairman of Zamalek Club, said the channel cameras will not be allowed access to air the match between Zamalek and the Libyan Ahly Tripoli, the remaining one to be played at the club within the African champions league.
Mansour also urged Arab countries either African or Asian ones to prevent the channel cameras from accessing their playgrounds, adding that it obtained the right to organize the 2022 World Cup through bribing former Fifa president Sepp Blatter.
He warned any Zamalek player who works for Qatar or the channel. Mansour also stressed the necessity to hold accountable Magdy Abdel Ghany, member of the Egyptian Football Association (EFA)'s board, for traveling to Qatar after the terrorist attack that occurred in Minya.
Farag Amer, chief of Smouha Club, announced boycotting the channel in support for the government's decision, according to his Facebook page.
In related news, EFA declared boycotting the channel. Hany abu Reida, head of the association, agreed with Sports Ministry over denying access to the channel to Egyptian clubs footballs in African champions and ordering all players of clubs,national team and coaches not to appear on the channel at the 2018 World Cup qualifiers.
Alaa Abdel Aziz, acting executive president of the association, said there has been coordination with Sports Minister Khaled abdel Aziz to announce the decision, saying the association is part of the country.
Ihab Leheita, manager of the national team, said the channel will be deprived from attending the national team training, adding he, as well as players, will not appear on any Qatari channel after severing ties with Qatar.
Al-Masry Al-Youm was informed that some players including Essam al-Hadary, Hossam Ashour and Abdullah al-Saeed agreed not to appear on any Qatari channel.
Edited translation from Al-Masry Al-Youm