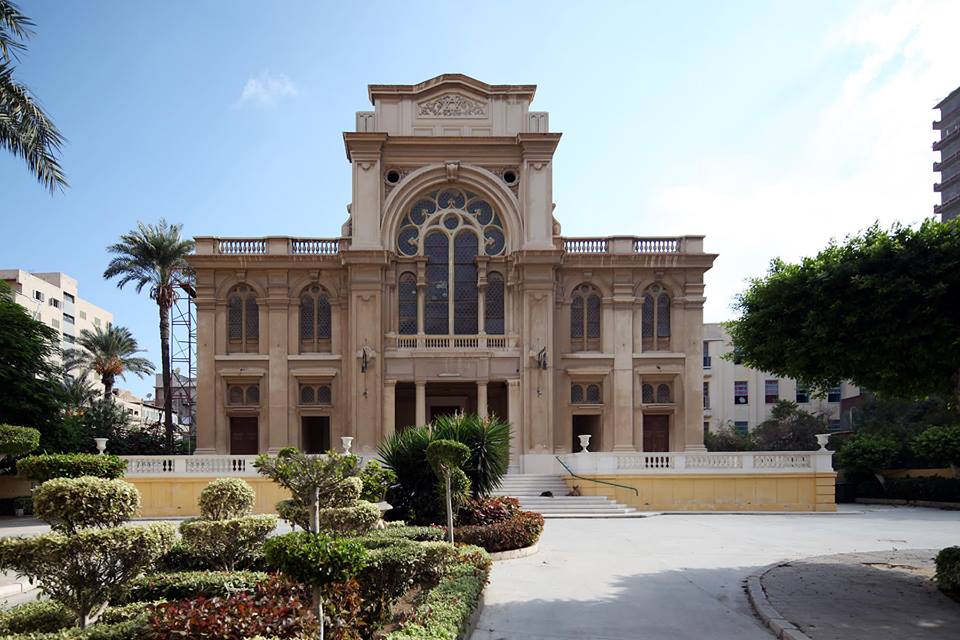 Assistant Antiquities Minister for Engineering Affairs Hesham Ibrahim said on Friday that the teams of restorers who are carrying out restoration and renovation of the Eliyahu Hanavi Synagogue, known as the Jewish Temple, in Alexandria, have completed about 25 percent of its work.
In statements to Al-Masry Al-Youm, Ibrahim said that the renovation project of the temple has been going on for more than three months and that the ongoing work needs to be precise in implementation due to the sensitivity of the task, which requires a longer time.
He pointed out that the project is expected to be completed by the end of 2018 at an initial cost of LE100 million, funded by the Egyptian government.
Eliyahu Hanavi Synagogue was built in 1354. It was bombed by the French during their invasion of Egypt in 1798 and was re-built in 1850 with contributions from the Muhammad Ali dynasty. It is included on the World Monuments Fund's 2018 list of monuments at risk.
Although services are still held in the synagogue, it now caters to a very small community due to the dwindling number of Jews in Alexandria and Egypt more broadly.
Edited translation from Al-Masry Al-Youm