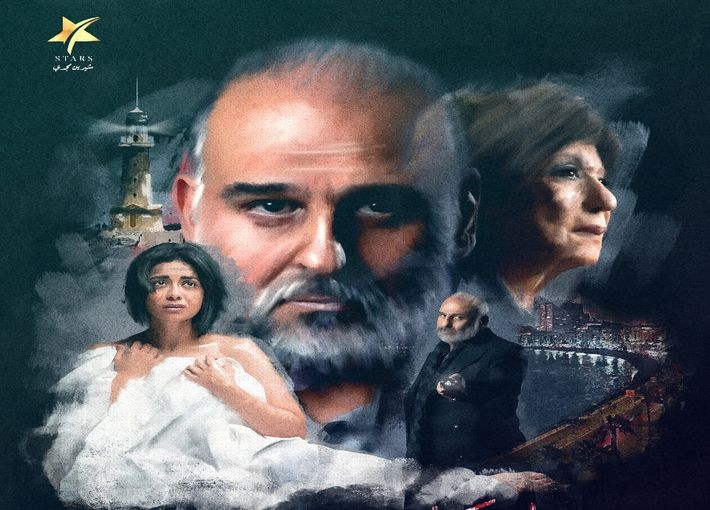 Actress Noha al-Amrousi has denied all rumors that she had attempted to suspend the "Al-Tawoos (The Peacock)" series, breaking her silence for the first time since the show aired.

Many connected the show with Amrousi's daughter's involvement in the Fairmont Hotel gang-rape case.
Amrousi wrote in a public Facebook statement: "There are many people who believe that I and professor Tariq al-Awady are behind attempts to stop the show of Al-Tawoos series, which is not true at all."
She added: "We objected to the use of my daughter Nazli's image on the posters of the series on some social media pages, but we stand with freedom of creativity and our positions are constant, and we cannot seek to stop any artistic work. I respect my profession and respect my colleagues, their efforts and even their ideas even if I disagreed with it."
During the past hours, a number of stars supported the makers of the series, after a decision was issued to investigate the artwork, upon a campaign by social media users attacking the series under the hashtag #Peacock_Series_Against_Values.
Actress Mona Zaki supported the series makers by publishing a post via her Instagram, writing: "I support the Peacock series".
And actor Nabil al-Halafawy also tweeted in support of the show: "Support the peacock series, have you been liking the suspension of series recently, or what? I haven't seen the show. But the issue of stopping a work after passing control stages must be for blatant cases, which is not repeated except in years. Otherwise, the artwork system will be completely disrupted."
He added that confronting bad artwork should not be done by censorship, but through public disinterest.
Critic Magda Khairallah wrote on Facebook: "A work starring Samiha Ayoub, Jamal Suleiman and the very talented Sahar al-Sayegh, Ahmed Fouad Salim, and a group of young actors, and there is no one who defends it from the pretenders who support creativity, nor the artistic syndicates. Where are the brave men who always say 'We must see first and then judge'? Where are their rattling voices about the freedom of imagination and the right of the creator to tamper with history?"
"We are facing a social series about a poor girl who is subjected to gang rape, by a group of young men belonging to families with authority and influence, and she cannot find anyone to support her to regain her right and convict the accused! A frequent accident at different times, right? But those who commit a fault think everyone speaks of it, so they demanded to stop the series because it touches a similar case where some sons of influential families are accused," she added.
And director Amr Salama had snide works to say about the controversy on Twitter: "Because we do not want our money to go in vain, I suggest that every movie or series is subjected to review by censorship authorities, and then all state agencies, all ministries, bodies, associations, unions, localities, mosques, synagogues, clubs, and the mummies' groups on WhatsApp. It has to be reviewed by 100 million citizens first, before allowing it to be displayed."
Egypt's Supreme Council for Media Regulation (SCMR) opened an investigation into those responsible for producing and broadcasting the "Al-Tawoos" series, after receiving complaints of the show's language content.
According to the complaints, the show's language does not conform with SCRM code, which bans degrading or spreading prejudice against Egyptian families.
The SCMR did not give details on the complaints, but the second episode of the "Tawoos" series contains a rape scene of the character portrayed by actress Sahar al-Sayegh.
The scene reached over one million views within seven hours of its release.
In a statement the council affirmed that it uploads the freedom of art, creativity, individuality, and aesthetic values, and does not place restrictions of any kind on these, but at the same time it will work to erase anything that could offend audiences.
The council said that dramas must adopt positive content that respects the values of viewers and avoids images that hurt the identity families or incite verbal and physical violence. The council's Drama Monitoring Committee carefully monitors a show's content, the statement said, adding that it also receives complaints from citizens, critics, and writers.
The National Media Authority, headed by Hussein Zain, meanwhile confirmed that all programming shown during Ramadan are censored, as any scenes that may pose a threat to society or do not fit with its customs and traditions are deleted.
It added that based on the decision of the Supreme Council for Media Regulation to conduct an investigation with the "Al-Tawoos" series makers, upon numerous complaints about the use of language that does not conform to the public taste and the lack of observance of the traditions of society, the authority affirms its adherence to upholding values ​​of the Egyptian families and traditional values.

The authority added it would take every necessary measure against any artistic work that does not follow these principles and rules.
"Al-Tawoos" airs daily on the "Al Nahar" channel at 6:30 pm, 1:30 am, and five am.