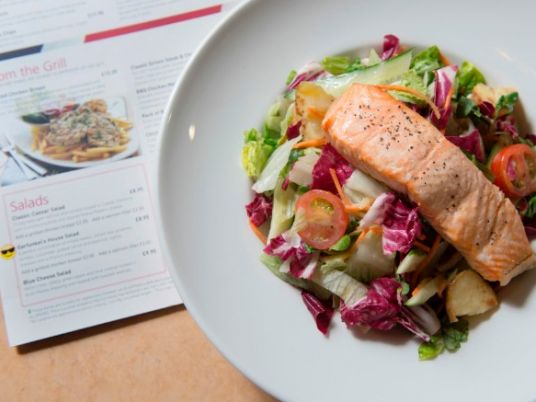 Checking in at the airport can be a a dispiriting experience, especially when you factor in delays and long lines to get through security.
London's Gatwick Airport wants to help take the pain out of travel, and has a remedy in the form of 'happy meals' rich in mood-enhancing hormones.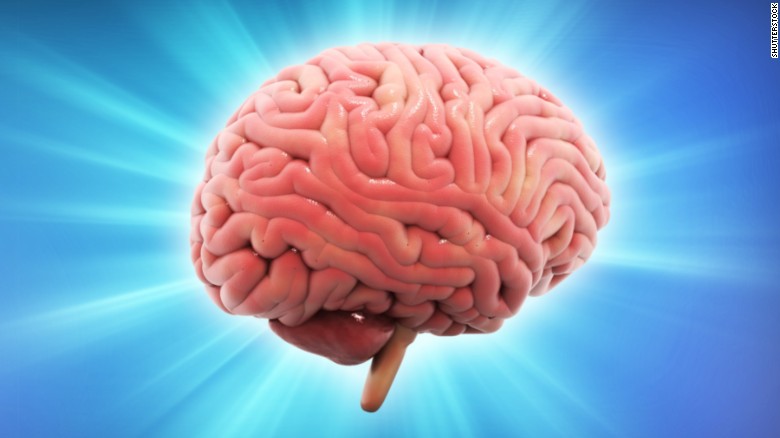 Feeling stressed at the airport? London's Gatwick may have a solution. They've started serving meals full of "happy "hormones.
Restaurants at the airport have updated their menus to include dishes designed to put travelers in a better mood. Frankie and Benny's, for example, has added a salmon citrus salad that promises to improve brain function, while Lebanese chain Comptoir's falafel and fattoush salad is meant to keeps blood sugar levels steady.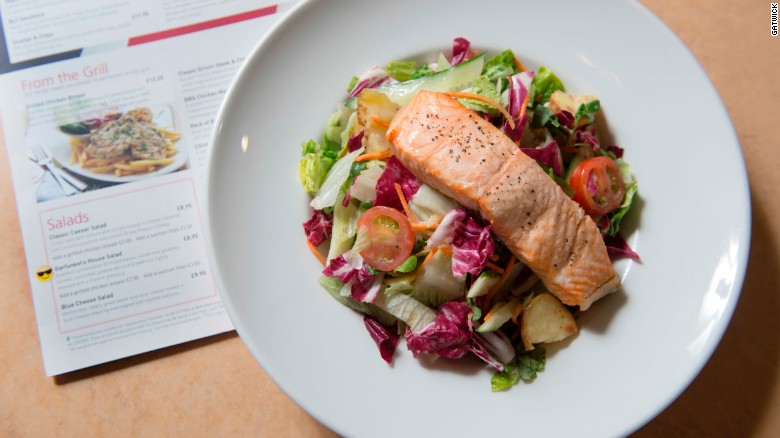 Menus feature meals such as citrus salmon salad. Gatwick called in the help of nutritionist Jo Travers to design the concept.
Gatwick has teamed up with nutritionist Jo Travers, who explained the concept:
"There are certain foods that will help the 'happy' chemicals in your brain to keep flowing. Two key players are the neurotransmitters serotonin and dopamine, along with amino acids tryptophan and theanine, which can contribute to the creation of serotonin, known to most as 'happy hormones'."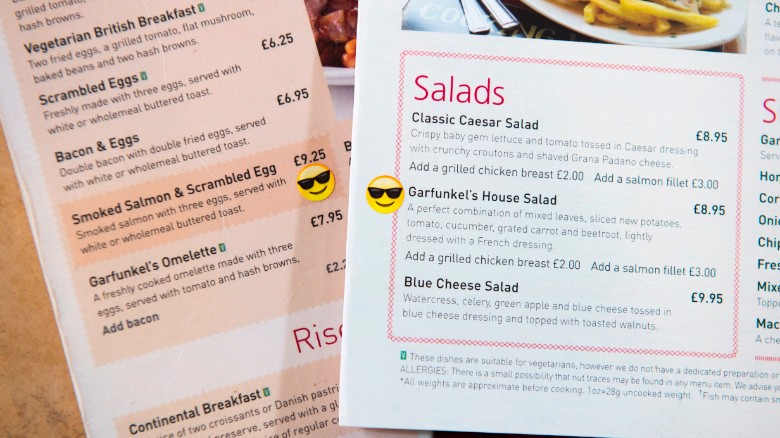 "Happy" meals are indicated by a smiling emoji.
"Low levels of these chemicals can cause fatigue in addition to lowering existing levels of serotonin. Similarly, a deficiency of Omega 3, can lead to fatigue and mood swings."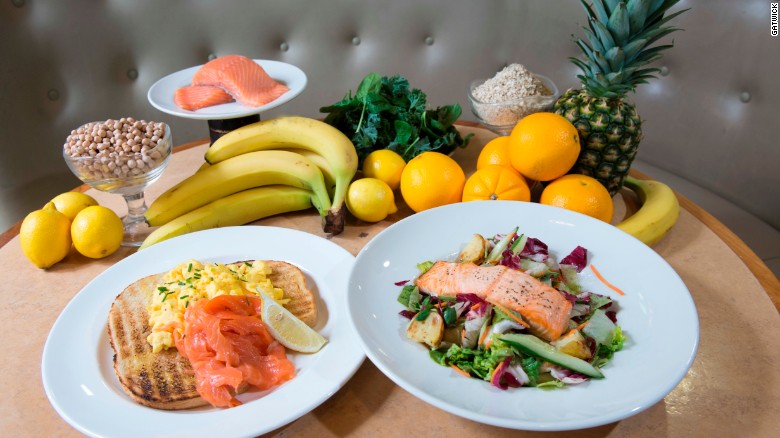 Restaurants at Gatwick have updated their menus to include mood-enhancing hormones such as serotonin and dopamine.
The new meals will be on trial at Gatwick for a month.
Promoting nutrition for travelers makes sense and can take-off across the industry, says Raymond Kollau, founder of travel website Airline Trends.
"Passengers traveling by air often have a long and tiring day that is filled with snacks, and making it easier for them to choose the right kind of food, promoting a light meal instead of one that is high in carbs, will make them feel better," says Kollau.
"Although one always has to be skeptical about the kind of wellness claims certain foods can bring, it is also an indication how the overall quality of food and beverages offered at airports has improved over the past years."
The importance of nutrition for flying is gaining recognition, Kollau believes. He points to innovations such as the FlyFit 'fatigue fighting' juice range, which claims to improve blood flow, and is now sold at 50 airports.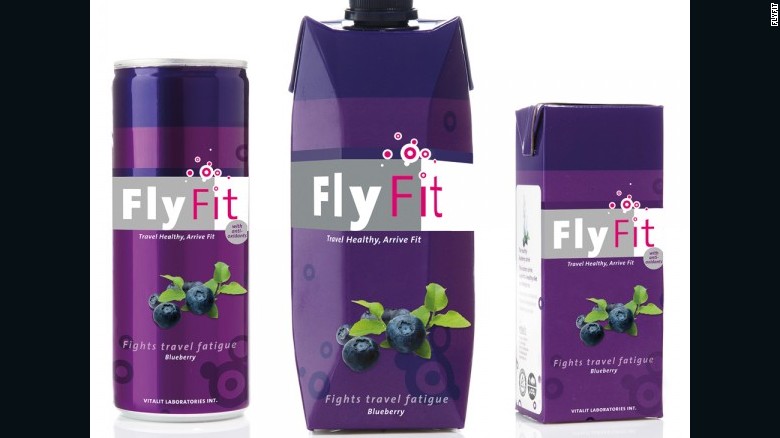 Nutrition for travel is an expanding field. Flyfit drinks, which claim to regulate blood pressure, is now available at 50 airports worldwide.
Opportunities for serotonin-boosting exercise are also growing at airports. At Amsterdam's Schiphol and Brussels Airport, passengers can recharge their phones with power generated from riding indoor bikes.
Such progress is welcomed by Geirthrudur Alfredsdottir, a pilot with Icelandair and editor of the Fit to Fly website which offers health advice for travelers.
"There are many things people can do to be in better condition for flying," says Alfredsdottir. "They should eat light meals before, stretch and do some small exercises."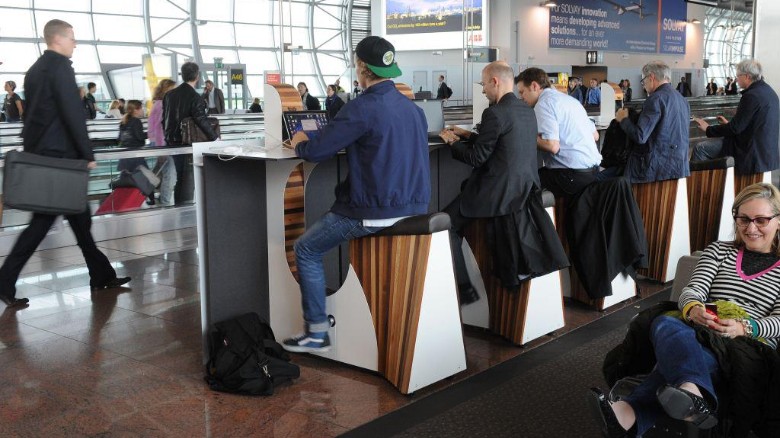 More airports are also encouraging passengers to exercise in order to boost their serotonin levels. At Brussels Airport (pictured) and Amsterdam's Schiphol, travelers can charge their mobile devices by riding stationary bikes.
Sleeping pills and greasy food are no-nos, the pilot says, which leave you drained and can cause circulation problems when combined with cabin pressure.