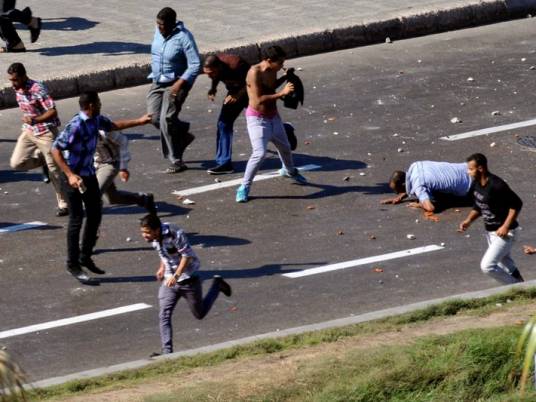 East Alexandria prosecution has ordered the arrest of top Muslim Brotherhood figures on charges of inciting violence which left dozens killed and hundreds injured in Egypt's second-city.
Supreme Guide Mohamed Badie and 2 other Islamist leaders, including Khairat al-Shater, Hassan al-Brince, Safwat Hegazy, Assem Abdel Maged and Essam al-Erian, all face charges.
On Sunday, prosecutors heard testimonies from National Security Agency officers following investigations into recent violence in Alexandria.
Interrogations allegedly found several Brotherhood figures were linked to clashes, through inciting violence, intimidating civilians and disturbing the peace in the city's Sidi Gaber neighbourhood following the military-led roadmap and ouster of Mohamed Morsy on 3 July.
The prosecution also decided to detain 85 other suspects pending investigations into clashes that took place on Friday around al-Qaed Ibrahim mosque in Alexandria.
The suspects will be held until investigations are concluded.
Edited translation from Al-Masry Al-Youm