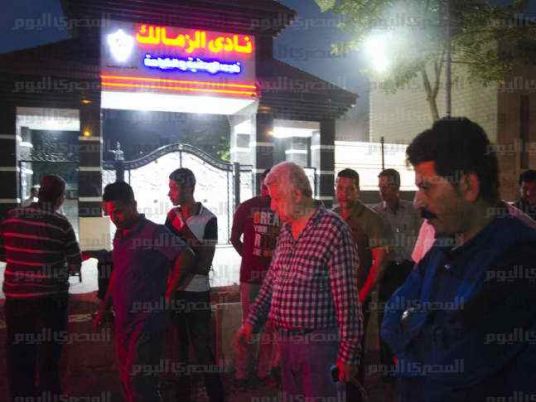 The Court of Cassation referred to the top prosecutor's office on Monday evening the claim filed by reseacher Amr Al-Shobaky who has a court ruling entitling him to membership in the parliament, against Mortada Mansour, a lawyer and Zamalek Club president.
Shobaky's lawyer Mohamed Waly said the claim was accompanied by three CDs showing Mansour libeling and insulting Shobaky on Al-Mehwar and Al-Assema satellite channels.
Lawyer Essam al-Islambouly, another member of the Shobaky team, commented that since the court canceled the parliamentary membership of Ahmed Mortada Mansour, his father has been harshly attacking Shobaky, the court and Shobaky's lawyer.
In July, Amr al-Shobky won the right to represent the Dokki and Agouza constituency in parliament, replacing MP Ahmed Mortada Mansour, based on an official recount of votes cast in last year's parliamentary elections.
In a judicial verdict by the Court of Cassation, Shobky was declared the winner of the seat by just under 400 votes, nullifying the parliamentary membership of Mansour, who represented the same district.
The recount was conducted in March after a challenge from Shobky, but the decision was only officially released on July 27, 2016. The court ordered parliament to start the process of replacing Mansour with Shobky.
Edited translation from Al-Masry Al-Youm