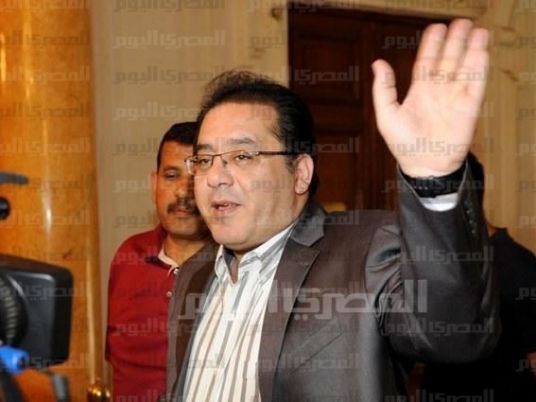 Former presidential candidate Ayman Nour left Beirut, heading to Istanbul in Turkey, amid intense speculations about the reasons behind his departure from the country.
According to a statement issued by Nour's media office on Thursday evening, published by CNN Arabic, his departure from Lebanon was not in answer to a request from any Lebanese political party. The statement stressed Nour's "strong and long-time" relations with different Lebanese political parties.
The statement also denied that Nour's residence permit had been refused by Lebanese authorities, adding that the current permit is still valid.
The statement referred to a meeting between Nour and Lebanese army intelligence colonel Joseph Ghantous, where the latter informed Nour that intelligence services had information about a planned assassination attempt against Nour in Lebanon.
Ghantous asked Nour to be cautious in his movements, adding that the authorities are willing to ensure his safety.
Ghantous refused to disclose more details about the party seeking Nour's assassination, adding that Nour was aware of who might stand behind the killing, according to the statement.
Lebanese authorities seek Nour's safety, the statement added, stressing that Lebanon was a free country, which doesn't interfere with internal affairs of other countries.
President Abdel Fattah al-Sisi had pressured the Lebanese authorities to limit Nour's movements in Lebanon, the statement added, referring to a meeting between Sisi and a delegation of high-ranking Lebanese officials.
Nour had decided to leave Lebanon to save his life, according to the statement.
He had contacted prominent Egyptian figures, with links to the current regime, telling them he intended to return to Egypt, but they responded saying it was not the right time, although no official or legal obstacles existed, said the statement.
The statement denied Nour would seek political asylum in any country.
Edited translation from Al-Masry Al-Youm