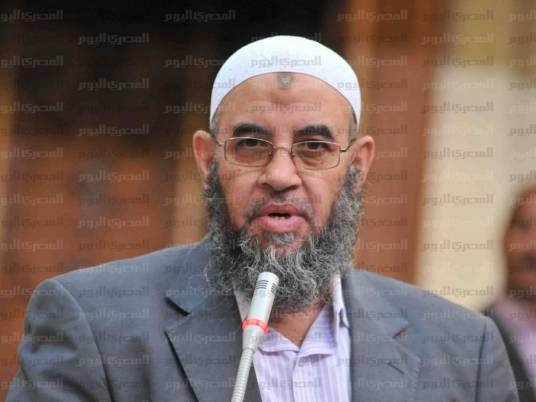 The Muslim Brotherhood and Jama'a al-Islamiya have rejected national reconciliation talks proposed by interim President Adly Mansour in his speech commemorating Egypt's 23 July revolution.
The Salafi Nour Party has meanwhile laid down conditions for its participation in dialogue.
"We do not accept a dialogue with a usurped authority that overthrew constitutional legitimacy," said Brotherhood spokesperson Ahmed Aref, accusing Mansour of killing peaceful Brotherhood-affiliated protesters. "There is no dialogue before the return of President Mohamed Morsy."
"We will continue to protest in all squares," Aref added, arguing that the government does not genuinely want dialogue. "It deploys thugs under the protection of the police to obstruct marches supporting Morsy."
Khaled al-Sherif, media advisor to the Jama'a Islamiya's Construction and Development Party, also said his party rejects any dialogue without the reinstatement of Morsy.
"The current government is devoid of legitimacy," he said. "It was not elected and therefore is not entitled to engage in dialogue."
Galal al-Morra, secretary general of the Salafi Nour Party, has meanwhile suggested his party could participate in dialogue, as long as it provided a platform for reconciliation.
Conditions set by Nour officials include reopening shut-down Islamist channels, a review of conduct by security forces towards Morsy supporters and the involvement of Al-Azhar representatives to manage national reconciliation talks.
Morra's deputy, Shaaban Abdel Alim, said the Nour Party is currently working on its own model for reconciliation.
Edited translation from Al-Masry Al-Youm