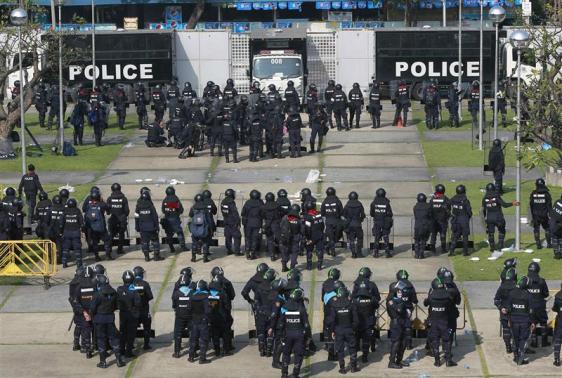 Its warm smiles, beautiful beaches and impeccable service have long been a magnet for travelers from all over the world.
Now one home-grown hotel chain is using technology to turn Thailand's tourism boom into an educational — and vocational — opportunity for young people across southeast Asia.
ASEAN growth

Thailand's tourism industry has grown rapidly over the past ten years, as more people from Europe, ASEAN and China are drawn to its rich culture and world-famous food.
Despite political upheaval and stricter security in the wake of the recent shrine bombing in Bangkok, Thai government officials expect a record 30 million travelers to have crossed their sunny shores by the end of 2015.
This rapid expansion has helped the family-owned Dusit International hotel group grow from a small, 30-room establishment in Bangkok, into an international brand with 13 hotels across Thailand and 17 properties around the world.
Established by a young Thai woman, Thanpuying Chanut, in 1949, Dusit International is now managed by her son, Chanin Donavanik. He's clearly proud of his family's achievements, and determined to keep his mother's educational vision and business philosophy alive.
"My mother believed in Thailand a lot. About 23 years ago she told me 'I want a hotel school.' And one big difference is she mentioned she wanted the hotel school to be very open," said Donavanik, who is managing director and CEO of Dusit International.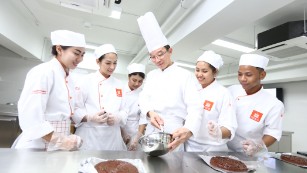 Dusit Thani runs a cookery school in conjunction with famous French culinary school, Le Cordon Bleu
"And that's been our philosophy — that we would like to help educate young people in the hospitality industry."
The Dusit group now has two hotels schools in Thailand offering bachelor degrees, as well as partnership in a large Philippines hotel school with around 12,000 students.
It also has a culinary school, run in conjunction with renowned French cooking group, Le Cordon Bleu, to help train Thai chefs to an international standard.
Taking sunshine to the cloud

But with demand for more than 200,000 hospitality graduates in Thailand each year, and only 20,000 graduating in that field, Donavik saw an opportunity to harness cloud technology and take vocational training to young people across the country.
Working with Microsoft, they have developed a curriculum and teaching materials for three and six month vocational courses, and plan to build a number of regional training centers across Thailand.
Students who complete all three vocational certificates can earn a diploma, which can then be used as credit towards a bachelor's degree at Dusit Thani College.
"And that's why we create this vocational school and we want to do this in a way so that it can solve some of our problems, which means what can we do so that young people sitting in the farm somewhere, can, even if they have to work in the day, they can turn on their mobile phone or tablet and can learn something," said Donavanik. "So this is the school where there's no paper."
The program is still in its early days, and Donavanik said that, as one of the first hotel groups in the world to trial this approach, he's unsure if it will work.
"II hope that..the new technology can help us do a lot more than in the past. I think if we look in many countries whether it's Vietnam or the Philippines, half of the young people in Philippines cannot go into higher education," he said.
"So we can help train more young people for the travel industry, which is the fastest growing industry in the world."