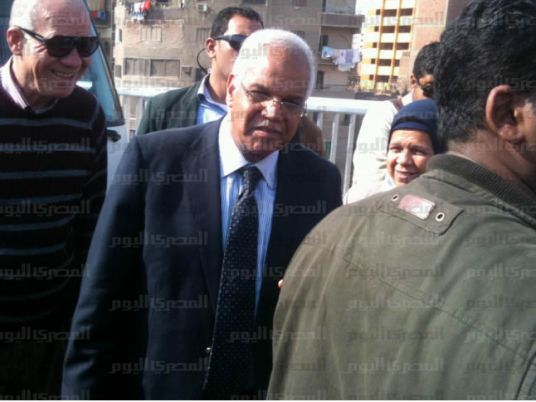 Qasr al-Nil Misdemeanors Court of Appeals will hear an appeal on Saturday from 33 people sentenced to two years in prison with hard labor for their alleged involvement in anti-government protests on April 25.
They were arrested during demonstrations in downtown Cairo protesting against an agreement on maritime border demarcation between Egypt and Saudi Arabia that was signed on April 8.
Last Saturday the court sentenced 51 persons to two years in prison with hard labor. However, 33 of those convicted have challenged the verdict.
"Suspects sought to circulate false news and responded to calls forsabotage to reject the demarcation agreement," the court said, adding that it had insisted on investigations by the National Security Agency and the testimony of policemen, who confirmed that the suspects were guilty of taking part in the protests.
The defendants face a range of related charges, including: inciting protests; inciting the use of force to overthrow the government; inciting attacks on police stations; belonging to a terrorist group that aims to disrupt the law and to prevent state institutions from carrying out their duties; and harming social peace.
The Egyptian government's announcement that it had signed a maritime border demarcation agreement with Saudi Arabia prompted angry reactions from many Egyptians, who objected to the transfer of the Tiran and Sanafir islands to Saudi control.
The Egyptian government insisted that the two islands were originally the property of Saudi Arabia but had been handed to Egypt temporarily for protection several decades ago. However, this narrative was rejected by many Egyptian journalists, activists and political figures, and the controversy quickly turned to full-blown criticism of Sisi and his government.
Several political forces and public figures called for the protests on April 25, a day which coincided with Sinai Liberation Day, thereby highlighting the issue of Egyptian sovereignty in the area where the islands are located.
Large numbers of people were arrested during the protests, at which many participants chanted slogans demanding the fall of the regime.
On Tuesday, the Administrative Court reviewed lawsuits that demanded nullification of Prime Minister Sherif Ismail's decision on the border agreement. The hearings were adjourned to June 7 and the government was ordered to submit a copy of the agreement.
The Saudi government and the Saudi Shura Council earlier approved the agreement, while the Egyptian parliament has referred it to specialized committees to either ratify or reject it.
In a speech on the same topic, Sisi said that Egypt will never cede any territory that truly belongs to it, nor will it demand that other nations do so.
He said that the islands issue was being handled from a legal and technical perspective and that the transfer of the islands to Saudi control was consistent with an Egyptian presidential decree from 1990.
Edited translation from Aswat Masriya