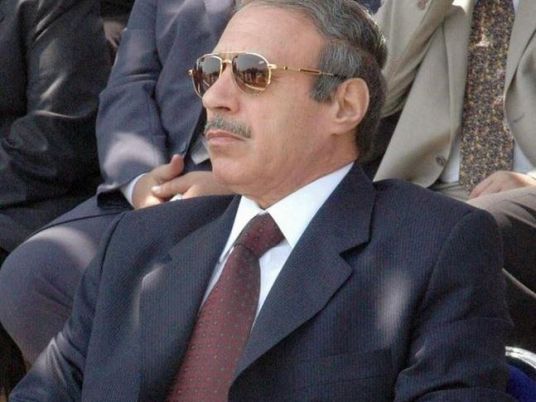 The Cairo Criminal Court resumes Sunday the trial over charges of murdering protesters during the 2011 uprising, involving former president Hosni Mubarak, his interior minister Habib al-Adly and six other security aids.
The same court considers financial corruption related to Egypt's natural gas deal with Israel involving Mubarak's sons Alaa and Gamal, as well as fugitive businessman Hussein Salem.
In today's session, the court is scheduled to hear the testimony of Adly Fayed, a former assistant to the interior minister and former commander of the Public Security sector. Also giving testimony is Hassan Abdel Rahman, former head of the dissolved State Security Investigation Service.
The court asked military judiciary bodies whether Mubarak would be able to attend next Monday's session since his health deteriorated during the recent hearings. His lawyer had asked to exempt the former president from attending trial due to his ailing health.
During the latest hearing, Adly condemned the January 2011 uprising against Mubarak as " a conspiracy rather than an Arab Spring".
Edited translation from Al-Masry Al-Youm