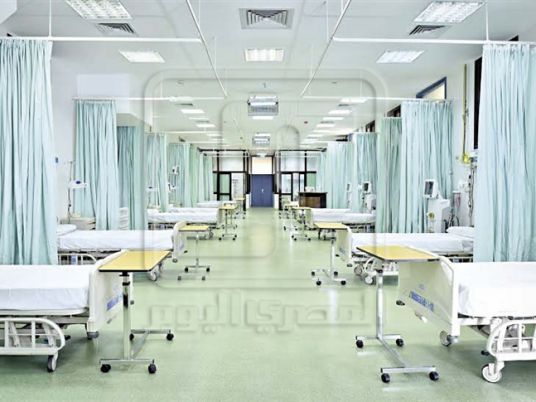 Ain Shams University inaugurated on Tuesday a new hospital for children and the first university hospital specialized for the elderly in the Middle East.
Dean of the Faculty of Medicine at Ain Shams University, Mahmoud al-Matini, said that with increasing numbers of the elderly and  their needs, the old hospitals were no longer meeting the needs and ambitions for this specialty.
During a press conference, held prior to the inauguration of the two new hospitals, Matini said that there was an urgent need to establish a hospital with the latest modern medical devices as a model to be followed at local and regional levels, and matching international standards.
He added that the elderly hospital was completed at a cost of over LE90 million, and is the first university hospital of its kind in Egypt and the Middle East specializing in diseases and healthcare for the elderly.
Director general of Ain Shams University Hospitals, Ayman Saleh, said that the opening of Ain Shams University hospitals is a qualitative leap in terms of quantity and quality. The old children's hospital is now connected to the new hospital.
He added that the elderly hospital includes many specialties because of the needs of this age group.
The opening ceremony was attended by some officials and public figures, including Speaker of the House of Representatives Ali Abdel-Aal, Grand Mufti Shawky Allam, Minister of Social Solidarity Ghada Wali, and Minister of Higher Education and Scientific Research Khaled Abdel Ghaffar.
Edited translation from Al-Masry Al-Youm