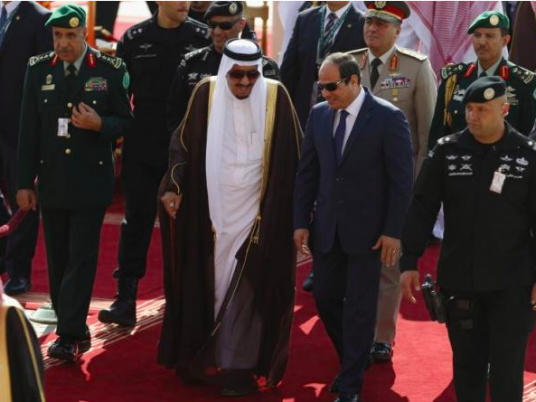 Official and diplomatic sources said that the terms for the return to normal of relations between Egypt and (the Kingdom of) Saudi Arabia (KSA) have not yet been agreed on by the two countries.
The sources added that a meeting between President Abdel Fattah al-Sisi, King Salman bin Abdulaziz, and possibly the UAE Foreign Minister, Mohammed bin Zayed, is expected to be held soon to discuss the crisis.
Relations between Egypt and Saudi Arabia have been strained since Egypt voted for two UN Security Council bills on Syria. After that, the KSA suspended oil supplies to Cairo from Aramco company for three months, headed by crown prince Mohammad bin Salman, without stating clear reasons.
Saudi Arabia suspended as well all MoUs and agreements signed with Sisi during Salman's visit to Cairo last April.
According to the sources, the agreements included the establishment of a university in el-Tur city in southern Sinai, the establishment of residential projects in Sinai; the development of Qasr al-Aini hospital; the establishment of a power station in west Cairo; and agreements on cooperation in the peaceful uses of nuclear energy, maritime transport and cultural cooperation.
MoUs that have been suspended were in the fields of commerce, industry and anti-corruption.
Egypt's stance on the Syrian crisis is fixed, said the sources, pointing out that Egypt favors a political resolution of the conflict in Syria and backs the supply of humanitarian aid to the Syrian people.
Edited translation from Al-Masry Al-Youm