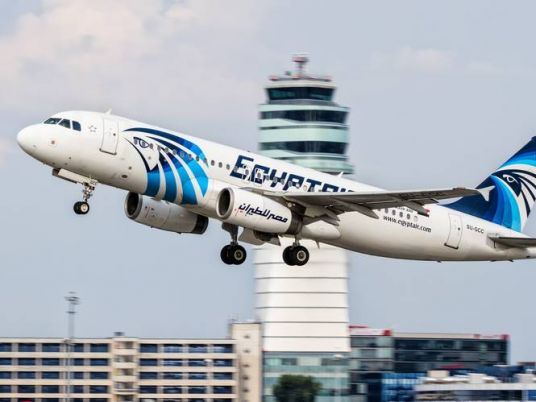 EgyptAir Company has developed a number of policies to curb manipulation of currency markets while booking tickets for Egypt flights, EgyptAir sources said.
The company has banned any person residing abroad from booking Egypt tickets through the domestic offices in local currency, as many have recently booked tickets at the official exchange rate and sold hard currencies on the black market, resulting in lower sales in overseas offices, especially in European cities, the sources added.
Those residing abroad now have to book tickets to Egypt using hard currency. Tickets booked at local offices for passengers residing abroad must also be bought in hard currency
Passengers booking tickets in local currency will find that special exchange rates apply, the sources warned.
Head of EgyptAir Holding Company Safwat Mesallam has formerly denied that the company resorted to floating the Egyptian pound in ticket booking transactions from abroad.
Mesallam referred to a set of regulatory measures taken by the company against trafficking in currency through the company's tickets.
Additional fees have been imposed on tickets to Egypt for passengers who book their tickets in the Egyptian pound at local offices, which causes losses to the company, said Mesallam.
The fees imposed increase depending on the country where the passenger comes from, not the exchange rate of the US dollar on the black market or official market, he added.
"For example, if a passenger from London books his ticket from Egypt in local currency, he will find additional fees imposed equal to the monetary value he would have paid if he had booked his ticket at an EgyptAir London office," Mesallam elaborated.
Booking EgyptAir tickets in local currency for passengers abroad has incurred losses estimated at US$850 million, and reduced the company's revenue in foreign currencies, according to Mesallam.
Edited translation from Al-Masry Al-Youm