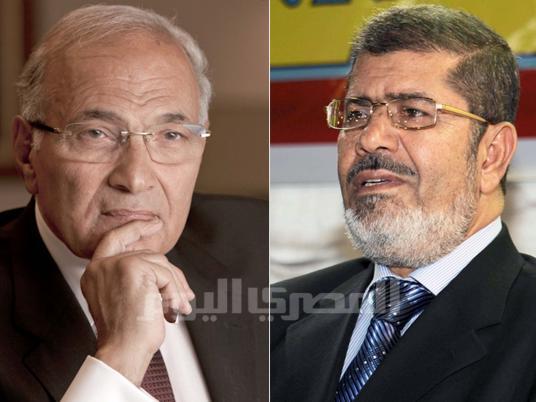 Despite the Queen's Diamond Jubilee holiday, turnout of Egyptians living in London and casting their votes in the presidential election runoff was weak in the first three days of voting.
"Copts were transported to the ballots by bus," said Shenouda Shalby, secretary general of the Egyptian Association in the United Kingdom. "It is difficult to find parking places."
Shalby speculated that the Copts voted for Ahmed Shafiq. "They fear an Islamist authority," he said. "The Muslim Brotherhood should be more clear and reassuring."
Demonstrations were held under police escort on Sunday around the Egyptian embassy in London, protesting the verdicts that were issued in the Mubarak case. The demonstrators demanded the formation of a civil presidential council, the dismissal of the attorney general, the application of the Political Isolation Law and a retrial for Mubarak and his aides.
"Shafiq was responsible for the death of many protesters," said Rola, a housewife. "The election and the trial were a big farce."
Meanwhile, Ibrahim Mounir, a member of the Muslim Brotherhood Guidance Bureau, said at a meeting of the Egyptian House in London that the Guidance Bureau would not be the real ruler if Mohamed Morsy won the runoff, as many fear.
Other attendees of the meeting criticized the Brotherhood for trying to monopolize key government positions and exclude the rest of the political forces.
The voting period for Egyptians abroad is set to end on 9 June. The domestic vote is scheduled for 16 and 17 June.
Muslim Brotherhood candidate Mohamed Morsy led the first round of the presidential election with nearly 25 percent of the vote, followed by former Prime Minister Ahmed Shafiq with around 24 percent.
Edited translation from Al-Masry Al-Youm