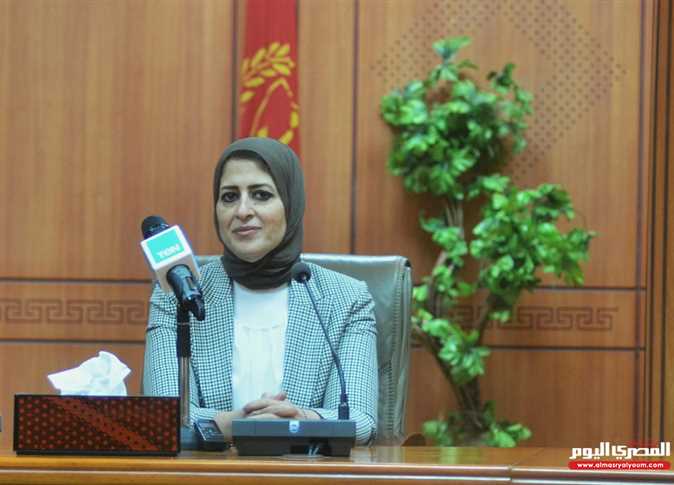 Egypt's Health Minister Hala Zayed announced on Saturday that her ministry has examined over eight million citizens as part of a campaign against the Hepatitis C virus.
Over nine governorates have seen early detection of the virus in the past five weeks thanks to the national plan launched by President Abdel Fattah al-Sisi for the fight against the disease and its prevention.
Zayed pointed out that the ministry cooperates with all international institutions regarding Egypt's health services in order to meet international standards, adding that there are "big surprises coming up in the new health insurance system."
The minister stressed continuing the health insurance project in order to improve health services for citizens, and that plans are in place to eliminate the need for waiting lists.
The screening campaign for Hepatitis C started earlier this year, targeting people aged 19 to 59 who will be scanned through PCR tests. Those testing positive for the disease are expected to undergo further check ups and will be provided free medication.
The Ministry of Health (MOH) warned citizens not to refuse scans.
The Tahya Masr (Long Live Egypt) Fund announced in an August statement that the Hepatitis C virus in Egypt will be completely eradicated by 2020 through one of the largest medical examinations in human history.
The Fund said that 45 million people will be screened in collaboration with the United Nations World Health Organization (WHO) to prevent the disease and make Egypt quit their list of endemic diseases.
Egypt has the highest rate of Hepatitis C in the world, first surfacing in the 1950s due to unsterilized injections. The highly-infectious blood-borne virus kills an estimated 40,000 Egyptians a year, and at least 1 in 10 of the population aged 15-59 are infected, according to the WHO.
Edited translation from Al-Masry Al-Youm