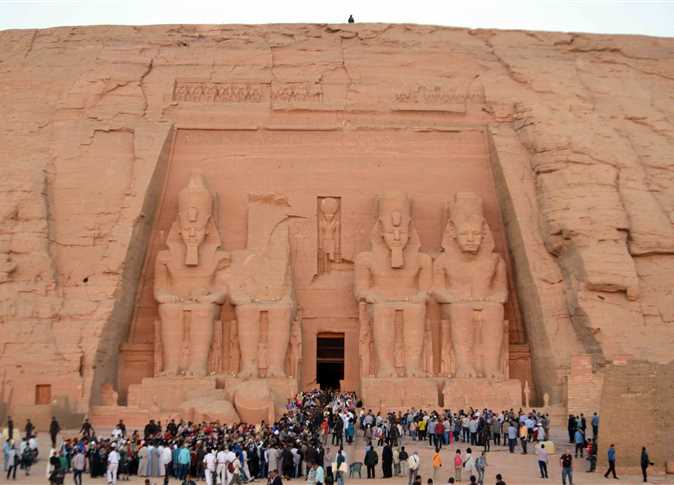 A Member of the Egyptian Travel Agents Association (ETAA) Magdy Sadek said that the occupancy rate in the floating Nile hotels has reached 90 percent, and the occupancy rate in hotels in Aswan is 80 percent.
During a phone-in with TV host Amr Adib on his show "al-Hekaya" (The Story), on MBC Masr, Sadek called on the government to conclude developing Edfu Temple Road in Aswan to facilitate the movement of tourists.
This is in addition to supporting boats that need maintenance due to their suspension during Coronavirus period.
"Egyptian museums must be implemented abroad to attract tourists and promote Egypt abroad," He continued.
The Ministry of Tourism and Antiquities, represented by the General Egyptian Authority for Tourism Promotion, has launched several promotional campaigns lately to attract more tourists.
The tourism sector, the Suez Canal, remittances from Egyptians living abroad are the main sources of foreign currency coming into the country.
Egypt launched earlier this month an advertising campaign to promote the Egyptian tourist destinations during the matches of the English Premier League.
This campaign started during the match between Tottenham Hotspur and Brighton, which was held at Brighton Stadium.
The campaign will run until November 13.
The campaign comes within the framework of the ministry's keenness to benefit from major international events, including sports events and tournaments, to promote tourism in Egypt, as these tournaments attract millions of football fans and spectators from all over the world.