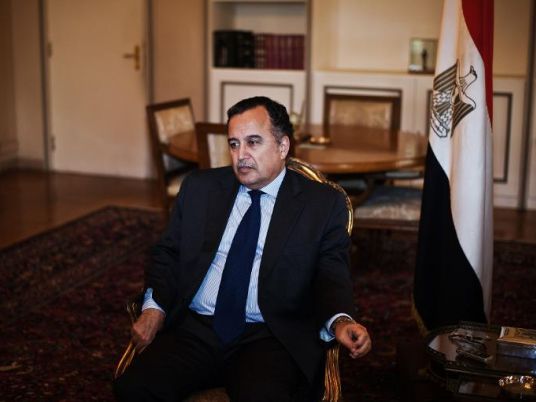 In an interview with al-Tahrir channel, Foreign Minister Nabil Fahmy said Washington still uses the term "violence" and not "terrorism" when it describes the Muslim Brotherhood's actions, adding that this was a point of contention in his recent visit.
Fahmy added that the United States believes the Ansar Bayt al-Maqdis group is behind the terrorist acts taking place in Egypt and not the Brotherhood.
He said dialogue has advanced in this regard but said that a consensus has not yet been reached.
Egypt declared the Brotherhood a terrorist organization after the bombing of the Daqahliya Security Directorate last December, which killed 16 police officers, despite the fact that Ansar Bayt al-Maqdis claimed responsibility for the bombing.
The Brotherhood from time to time denies involvement in acts of violence against the army and the police that followed the military overthrow of former President Mohamed Morsy last July. Instead, the leaders vow to continue "peaceful protests" against the military regime.
Edited translation from Al-Masry Al-Youm