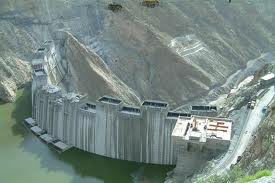 The tripartite national committee on Ethiopia's Renaissance Dam has convened in Addis Ababa to seek consensus on the technical studies for the dam, according to Water Resources and Irrigation Minister Mohamed Abdel Aaty.
During a phone call to a talk show on privately-owned TV channel Dream 2 on Friday, Abdel Aaty said that there is no harm in conducting technical studies for the dam, and any disagreements that arise from such studies can be resolved through dialogue.
The minister added that once the studies have been completed, he will take part in efforts to transform them into an agreement between the nations involved.
In related news, legal expert Mosa'ed Abdel Aaty said that he met with the minister for consultations on the Nile water issue, and that Ethiopia's dam project was among the topics discussed.
During an interview on privately-owned TV channel Al-Ghad, the expert said that the minister is objective and trasparent in his approach to the dam, and is quite open about the potential negative impact on Egypt.
He also said that negotiations have focused on varrious measures and legal procedures aimed at preventing Ethiopia from reducing Egypt's share of Nile water.
Meanwhile, former Foreign Minister Nabil Fahmy commented on the meetings between Egypt, Sudan and Ethiopia, which concluded on Tuesday, saying that "the committee started its work late."
During an interview on Dream 2 channel, Fahmy said that the official Ethiopian stance is not positive, which is cause for concern, since the issue of Nile water is a matter of national security for Egypt.
"Ethiopia is determined to build the dam, although the safety and environmental impact of the dam have not yet been studied," said Fahmy.
He added that Egypt made a big mistake when it decided that negotiations on the project should be political, since the Ethiopian dam represents a clear violation of international law.
One consequence of this approach, he said, is that those countries who might be harmed by the project were not provided with the technical drawings for the dam.
Edited translation from Al-Masry Al-Youm