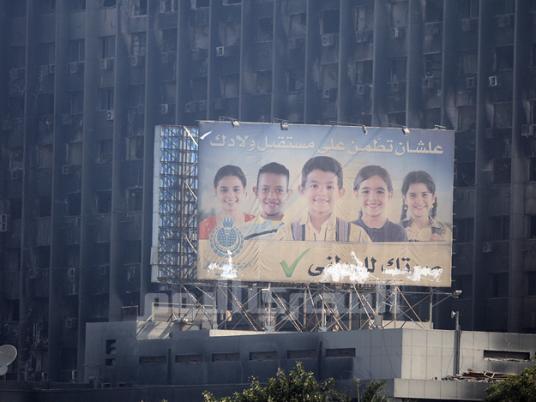 Former MPs from the formerly-ruling National Democratic Party have formed a new coalition to compete in the next parliamentary elections.
The new bloc has been joined by 77 former MPs, its spokesperson, Mahmoud Nafadi, told Al-Masry Al-Youm. Its leaders say they seek to "counter domination by a single group on political life," as they put it.
Former MP Atef al-Nemaky hosted the founding conference at his residence in Khosous, Qalyubiya, late Sunday.
Attendants leveled a scathing attack against the NDP's former leadership, including its former secretary of organization Ahmed Ezz, a steel tycoon who is currently standing trial on corruption charges.
Hesham Mostafa Khalil, a former MP and a member of the new coalition, asked his colleagues to turn a new page and overcome the "popular injustice" they had been suffering over the past period.
While some MPs suggested competing in the next elections for the single-winner seats, Khalil said the coalition should also vie for list-based seats in cooperation with other parties, such as the Wehda Party which former MPMostafa Bakry seeks to establish. Attendees eventually agreed to postpone discussions on coordinating with other political entities.
Participants in the meeting also split over whether to steer away from or expand media appearances to prepare the public for their political comeback.
Nayef Gira, another former representative, said the coalition's action should focus on elections and not defending the NDP or attacking the Muslim Brotherhood.
Meanwhile, former MP Talaat Metawea demanded a legal identity for the coalition, and said he asked a lawyer to seek official recognition for the new entity.
An Egyptian court in April 2011 ordered the dissolution of the NDP, toppled President Hosni Mubarak's political party, meeting a demand of the pro-democracy movement whose protests ended his 30-year authoritarian rule. The court also ordered the liquidation of NDP assets, and the return of the party's funds to the state.
Several former NDP members have since managed to establish new political parties.
Edited translation from Al-Masry Al-Youm