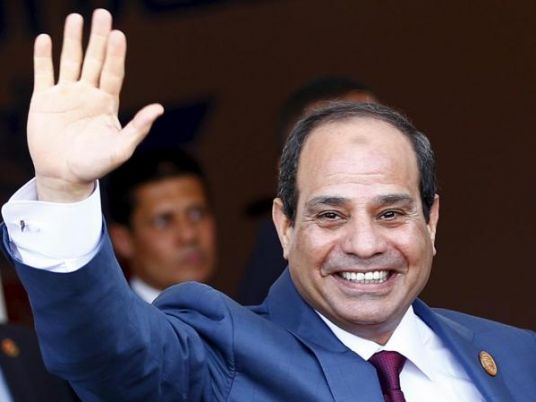 New research claims that 75 percent of Egyptians are satisfied with President Abdel Fattah al-Sisi's performance, according to a survey conducted by the public opinion research group, the Baseera Center.
Maged Osman, who is the executive director of the Baseera Center, attributed the growing satisfaction with Sisi's performance as linked to growing terrorism in the region, which the population perceives Egypt as relatively safe from – when compared to regional neighbours Syria, Iraq, Yemen, and Libya.
A similar trend occurred with former US President George Bush, whose popularity rose at an unprecedented rate from 42 percent to 92 percent following the devastating September 11 attacks on the World Trade Center, stated Osman. In a workshop focusing on 'Employment of Data and Information in the Media', Osman went on to explain that the same trend is happening with Sisi, who is experiencing a rising recent popularity among Egyptians.
Meanwhile, the status of women's condition in Egypt has deteriorated, according to Osman and his organization's research. Osman pointed out that it is particularly bleak compared to other Arab countries including the United Arab Emirates, which appointed seven female government ministers in 2017.
Osman added that foreign perceptions of Egypt is declining, due to decreasing support from foreign journalists, who are helping shape global perceptions of the country.
Edited translation from Al-Masry Al-Youm