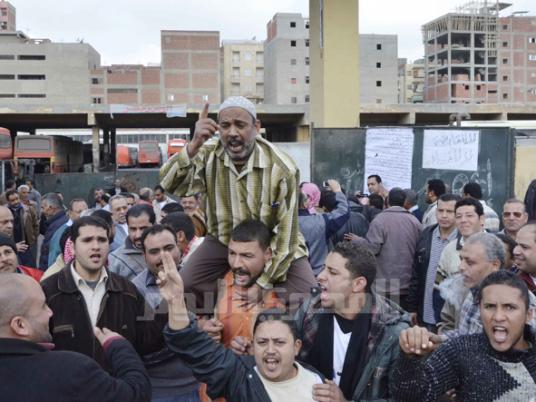 Industry and Trade Minister Hatem Saleh has banned all ministry staff from attending strikes during working hours, so as not to impede the ministry's work.
The employees told Al-Masry Al-Youm they were surprised by the decision, as other government employees succeed in achieving their demands through strikes.
The minister also referred six employees to investigation for inciting strikes. They work with temporary contracts that they had demanded be made permanent.
Edited translation from Al-Masry Al-Youm