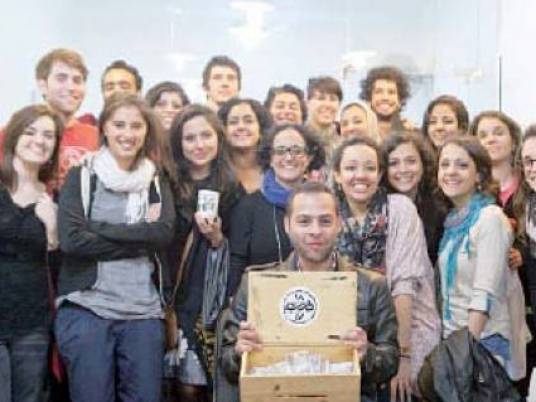 Sources with access to deposed President Mohamed Morsy inside Borg al-Arab prison reported his reaction to the media coverage on the first day of the presidential elections on Monday.
"I swear this is a farce," Morsy reportedly said repeatedly while watching the election from his solitary confinement cell.
Prison sources said Morsy did not leave his cell for a break and insisted on watching the queues of voters. "This is a full fledged coup," he shouted to the guards, refusing his meal. "Since when does a legitimate president eat prison food? I am fasting today."
"Don't think the coup will continue," he yelled. "We will bring you traitors to trial when we return and your high-wall palaces will not protect you."
The sources said he then switched off the television and began reading from the Quran.
Edited translation from Al-Masry Al-Youm