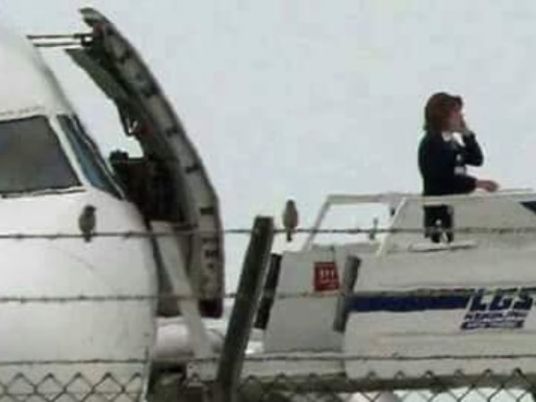 The National Council for Women (NCW) praised one of the fight attendants on the hijacked EgyptAir plane in a statement Wednesday describing her conduct during the ordeal as "courageous".
The flight attendant, named Nehal Barkouky, escorted the Egyptian passengers out of the plane and came back on board, in line with an agreement with the hijacker, who insisted on keeping the foreign passengers and crew on board and allowing the Egyptians to leave.
According to the statement Barkouky also convinced the hijacker to surrender to the security authorities.
"The flight attendant's actions were a real embodiment of courage, as she preferred to save the lives of the passengers [who were still on board], risking her own life and choosing to face an unknown fate," the NCW statement said.
The flight attendant's position also reflected her high degree of responsibility and professionalism in dealing with critical situations, the statement added.
The NCW thanked the whole crew for their bravery and said that Barkouky should be viewed as the model of selflessness and responsibility.
Edited translation from Al-Masry Al-Youm