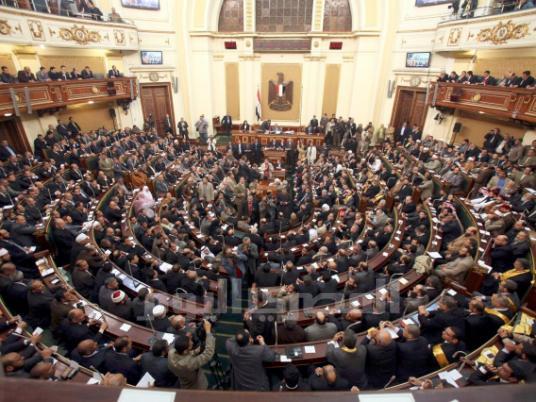 The Salafi-led Nour Party's supreme authority decided in a meeting on Tuesday to allow party members in Parliament to only gather signatures that endorse three Islamist presidential hopefuls until the party agrees on a candidate.
Members are allowed to collect signatures for either Salafi candidate Hazem Abu Ismail, former Muslim Brotherhood figure Abdel Moneim Abouel Fotouh or Mohamed Selim al-Awa, according to the party's statement.
The electoral platform of the candidate endorsed by the party is expected to conform to Nour's platform, with Islamic Sharia as a reference, the statement said.
"The party's supreme authority will allow members of the parliamentary bloc at the People's Assembly and Shura Council, in coordination with bloc leader Sayed Mostafa, to sign for whoever can hold responsibilities," it added.
However, the statement said this cannot be considered support from the party toward any one candidate at the expense of others, but only to support hopefuls with Islamic references to avoid fragmenting Salafi votes.
The party said it will wait to decide on its choice until the potential candidates establish clear platforms and until discussions among political groups over a potential consensus candidate end.
State-run newspaper Al-Ahram quoted the Salafi Front spokesperson on Monday as saying Nour Party might postpone announcing its decision on who to support because of an agreement with Egypt's military rulers on a specific candidate.
The liberal Wafd Party said last week it will endorse Mansour Hassan, the head of the military junta's Advisory Council, who is widely believed to have the support of the military and the Brotherhood.
Translated from Al-Masry Al-Youm