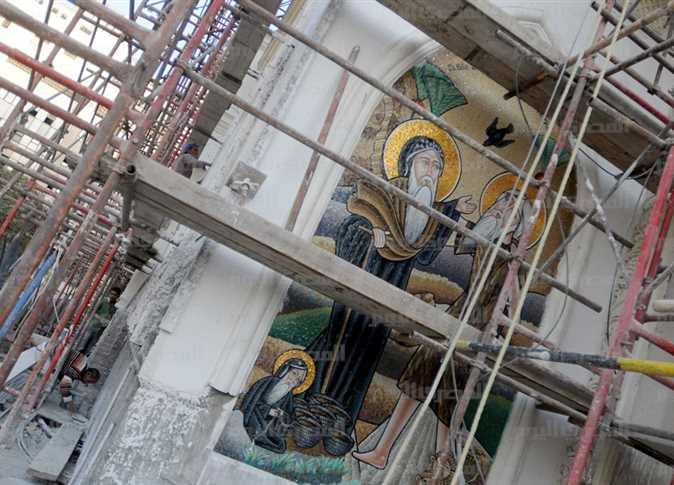 Pope Tawadros II of the Coptic Orthodox Church of Alexandria presided over the mass for the inauguration of the Grand Cathedral of St. Mark in Abbassiya on Sunday, on the occasion of the 50th anniversary of the cathedral's construction in 1968.
The cathedral had been closed since 2015 for restoration and renovation works implemented by around 50 companies and 300 workers under supervision of senior engineers and artists.
The cathedral's new art works include icons of martyrs in the modern age, while old art includes scenes from the Bible.
The committee overseeing the restoration works has expanded the area of the choir, where the bishops are seated after the number of the Holy Synod increased to more than 120 bishops.
The committee also used materials to protect the roofs and paintings from rain and copied the drawings and paintings on films and microfilm.
The mosaic on the western facade features a sun in the center symbolizing Jesus Christ, the 'Sun of Righteousness', shining his light all over the world.
Edited translation from Al-Masry Al-Youm