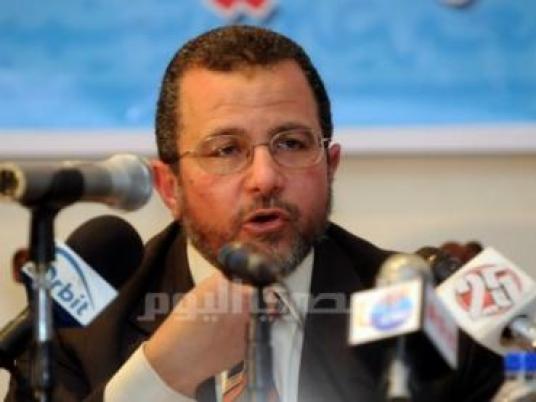 Anyone who attempts to assault embassies, diplomatic missions or foreign properties in Egypt will be harshly prosecuted, Prime Minister Hesham Qandil declared on Thursday.
"The state is responsible for the protection of these headquarters, and it will apply the law firmly and strongly against any violators," Qandil said in a statement released by the Cabinet.
He also denounced the cartoons depicting the Prophet Mohamed that were published by the French magazine Charlie Hebdo on Wednesday.
Qandil's statement stressed the need to respect religions, pointing to the importance of adopting policies that support the values of tolerance, acceptance of others and respect for all religions in order to fight racism and the incitement of hatred against other cultures.
"Egypt will not stand still, but will work with all its strength to mobilize support to issue international legislation that would criminalize the defamation of religions," Qandil continued.
"Protests against such acts should be conducted in a manner consistent with the values of the Egyptian society and the Arab and Muslim world, so as not to give any opportunity for criticism to those who want to tarnish the image and reputation of Egypt and its people, and to prevent strife within society… This leads to diverting the attention away from the main issue, which is the need to respect religions," the PM added.
Hardline conservative parties including the Salafi Front, Hazemoun and Jama'a al-Islamiya called for a demonstration in front of the French Embassy in Cairo on Friday to protest the Charlie Hebdo cartoons.
Preventative security measures have already been taken in preparation for the protests.
Islamic forces have been divided on today's demonstrations. The Muslim Brotherhood and its political branch the Freedom and Justice Party, the Nour Party and the Asala Party announced they would not take part in the protest to avoid any repetition of the events at the US embassy last week. They added they would submit a formal protest to the French embassy about the cartoons.
Edited translation from Al-Masry Al-Youm