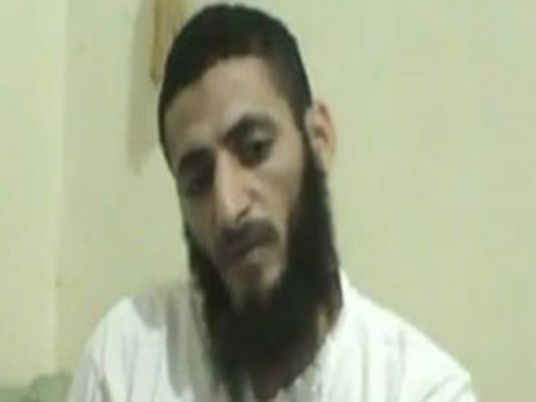 The prisons directorate of the Interior Ministry executed early on Thursday Adel Habbara, who was charged with killing 25 conscripts in Rafah, North Sinai state news agency MENA reported.
President Abdel Fattal Al-Sisi ratified on Wednesday decision to execute Habbara, in the case widely known as "Rafah Massacre II."
Habbara, 40, was arrested in September 2013 and attempted to flee one year later in July 2014 during transferral to one of the court sessions. The failed attempt resulted into tightened security measures on Habbara, and he was then transferred to Torah maximum security prison, known as Al-Aqrab prison.
In August 2013, during the holy month of Ramadan, 25 army conscripts were killed and two others were injured after being dragged and shot by militants of Ansar Bayt Al-Maqdis, near the borders of Egypt and Israel.
On Saturday, the court of appeals rejected an appeal filed by Habbara on his execution and ratified the decision, which was initially issued in December 2014.