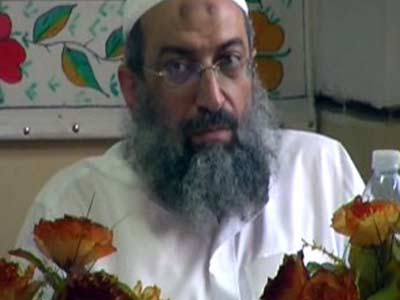 Salafi Dawa vice-chief Yasser Borhamy has accused Egyptian authorities of rigging the constitutional amendment process against Islamists, with only one Islamist party represented in a 50-member drafting committee announced on Sunday.
Deputy leader of the Salafi Dawa criticised interim President Adly Mansour for violating standards he set himself, adding that Islamists would only be represented by Salafi-oriented Nour Party deputy Bassam al-Zarqa in the amendment body.
Borhamy added that former Muslim Brotherhood member Kamal al-Helbawy did not represent any Islamist organization.
In a statement on Monday, Borhamy said: "The Islamist movement is being marginalized by the committee of 50, while leftist and Nasserist groups are represented by 11 members." He added that figures that oppose the Islamic project loom large in the committee.
"The committee of 50 is totally imbalanced and extremely exclusive," he claimed. "It cannot hold real dialogue in two months due to the many disputes over the proposed amendments."
Nour Party spokesperson Sherif Taha said the Islamist group would participate in the committee, despite being dissatisfied with its make-up. The Nour Party stressed it would follow its principle of not withdrawing or boycotting the process, after the Islamist organization said it would use its participation to defend the Islamic identity of the Egyptian Constitution.
According to the Constitutional Ceclaration announced by Mansour following the overthrow of former President Mohamed Morsy in July, the 50-member committee, which is meant to represent a broad cross-section of Egyptian society, will review constitutional amendments proposed by another 10-member committee made up of constitutional and legal experts.
A draft constitution will be then put to referendum later this year.
Edited translation from Al-Masry Al-Youm