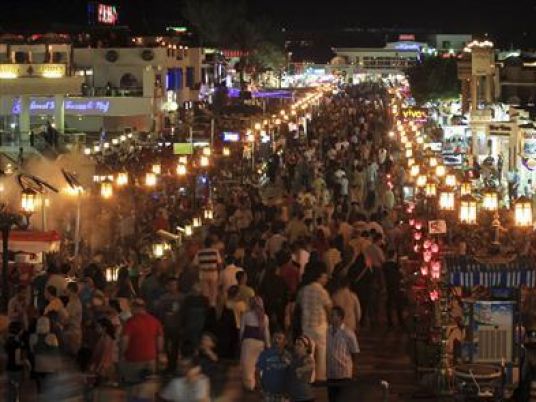 Egypt's Environment Minister Yasmin Fouad said on Saturday that the Red Sea resort city Sharm al-Sheikh will soon be announced as an environmentally friendly green city.
She explained that the United Nations Development Programme – Regional Bureau for Arab States (UNDP RBAS) decided to support the Environment Ministry to prepare and implement sustainable cities in Sharm al-Sheikh.
She added that the projects to make Sharm al-Sheikh a green city will include waste recycling, the use of environmentally friendly technology for renewable energies, and reuse of water.
In a statement on Saturday, Fouad said that the budget for the project is $5 million provided by the United Nations Development Program (UNDP) as support for the project.
The minister pointed out that preparation of the sustainable cities project is being accelerated, and that the UNDP is coordinating this program in cooperation with the Environment Ministry and all concerned ministries to create an environmentally friendly city.
She also said that the UNDP is in full support of Egypt host the 14th UN Biodiversity Conference in Sharm al-Sheikh next November.
Fouad stressed that participation in these activities comes from Egypt's interest in achieving sustainable development objectives, integrating the environmental dimension in various developmental fields and moving towards the establishment of sustainable cities.
The Minister called for the development of existing buildings alongside modern buildings to increase the efficiency of their resource consumption, especially in energy, reducing emissions, reducing the pressure on resources, reducing the financial burden on both citizens and the state, and expanding new and renewable sources with government facilitation.
Edited translation Al-Masry Al-Youm