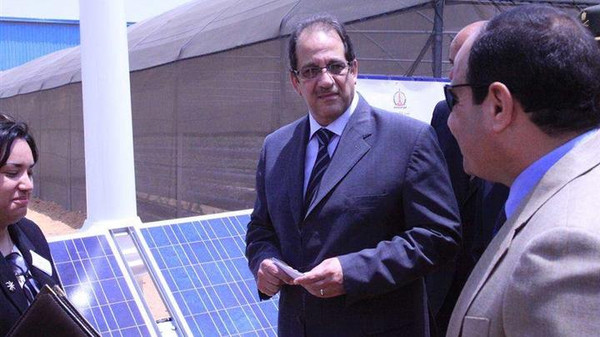 President Abdel Fattah al-Sisi issued a presidential decree on Thursday afternoon appointing his office director General Abbas Kamel as acting director of Egypt's General Intelligence Directorate.
According to state-run newspaper Al-Ahram, the decree will be enforced until Sisi appoints a new permanent director to replace former the head, General Khaled Fawzy.
The establishment of Egypt's General Intelligence Directorate was undertaken by former-President Gamal Abdel Nasser in 1954. At the time, the directorate was commanded by Zakaria Mohieddin, an army officer who participated in Egypt's 1952 revolution.
The directorate's importance rose when Nasser assigned Salah Nasr as its new commander, who held the post of director of it from 1957 to 1967 and thoroughly reorganized its structure. Under Nasr's supervision, the directorate relocated its headquarters to its own building and established a separate divisions for Radio, Computer, Forgery, and Black Operations.
To cover the directorate's expenses, Nasr set up Al Nasr Company, which, as a ostensible front, posed as an import-export firm.
Meanwhile, although Nasr also played an important role in assisting Algeria, Southern Yemen, and various Arab and African states to gain independence, aiding national movements as an as an extension of Nasser's anti-imperialist policies.
Nasr built strong relations with other intelligence agencies across the globe, which, in return, provided Egypt with wheat and helped establish industries including Al Nasr Company for Motor Cars.
Often the identity of the directorate's director was kept secret, known only to high-level officials and state-newspaper chief editors. However, Major-General Omar Suleiman, director from 1993 until January 2011, was the first to break the silence.
In 2012, following the uprisings which rocked the country the previous year, the directorate published for the first time a documentary entailing details depicting its history and most prominent achievements. The documentary was named 'Kelmat Watan' (The Nation's Word).