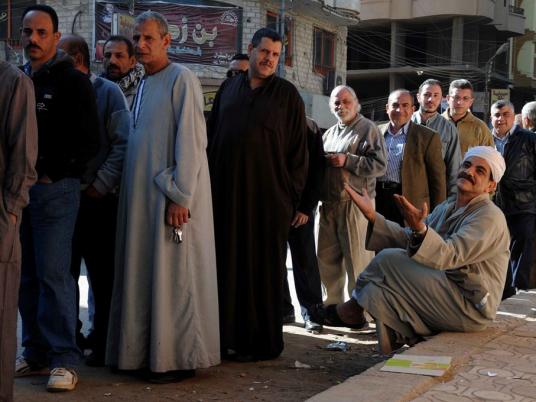 Defense Minister Abdel Fattah al-Sisi visited on Wednesday the polling station held at the Kholafaa middle school in Gamaliya, in order to observe the security situation and the referendum process.
Many were excited to see the Defense Minister and began chanting pro-Sisi slogans.
Interim President Adly Mansour also paid on Tuesday a visit to Heliopolis girls school, in order to cast his ballot.
Mansour urged Egyptians, in a statement to state TV after he cast his ballot, to take part in the polls. "Your vote is an obligation. You vote not only for the constitution, but for the whole roadmap," Mansour said. "The country ought to have an elected president and a legislative body. People should prove to terrorists they fear nothing."
The total number of eligible voters in the referendum is 52,742,139 voters, spread over 30,317 sub-committees, while 13,867 judges are monitoring the project.
Voting starts from 9am until 9pm on Tuesday and Wednesday, 14 and 15 January.
Edited translation from Al-Masry Al-Youm