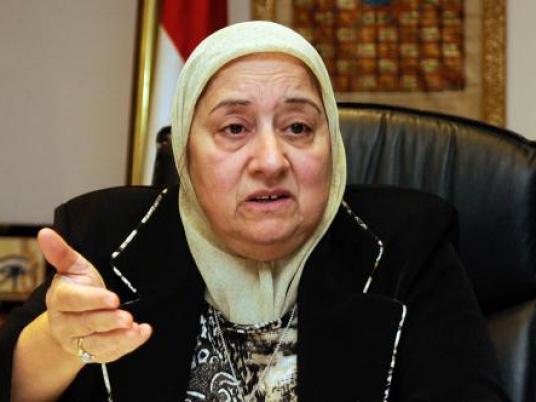 Insurance and Social Affairs Minister Nagwa Khalil said Thursday that the ministry approved the Muslim Brotherhood's legal status as an NGO after it received an application from the group last month.
The Muslim Brotherhood NGO was approved in accordance with Article 51 of the Constitution that states citizens have the right to establish civil institutions, subject to notification only, and Law 84/2002, which governs civil society organizations and non-profits.
The Insurance and Social Affairs Ministry plans to monitor the Muslim Brotherhood's activities and budget like it does any other registered NGO, Khalil said.
He added that the ministry does not discriminate between NGOs and that irregularities reported by its legal committees are dealt with according to the law.
In response to Wednesday's non-binding recommendation that the Muslim Brotherhood be dissolved due to its shaky legal status, Khalil said the ministry is prepared to submit some information on the Brotherhood's application process should it be requested by the courts.
A court is currently reviewing whether the group should be dissolved because it is not a legally registered entity.
Muslim Brotherhood leader Sobhy Saleh said the group is registered and is in the process of restructuring its hierarchy to match law requirements.
The new administration will include former Brotherhood Supreme
Guide Mohamed Mahdy Akef as association head, while current Supreme Guide Mohamed Badie will take on the position of director general.
Deputy Supreme Guides Khairat al-Shater, Mahmoud Ezzat and Rashad al-Baioumy will hold on to their titles until the next internal elections are scheduled.
Edited translation from Al-Masry Al-Youm