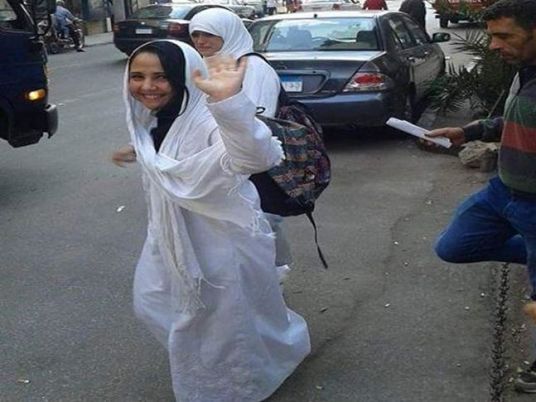 Activists are calling for the release of an Egyptian-American woman with US citizenship who has been imprisoned in Egypt since 2014.
Twenty-nine-year-old Aya Hijazi grew up in Alexandria and graduated from George Mason University in 2009. She returned to her native Egypt and started a foundation dedicated to helping street children.
In 2014, she was arrested as part of what human rights groups have called a crackdown on civil society in Egypt.
She has been charged with abusing and sexually exploiting children, but her supporters say no evidence has been produced. Her trial has been delayed numerous times.
Presidential candidate Hillary Clinton is among those who have called on Egypt to release Hijazi.
On Monday, her supporters are marking the 900th day of her detention with a social media campaign, using the hashtag FreeAya.