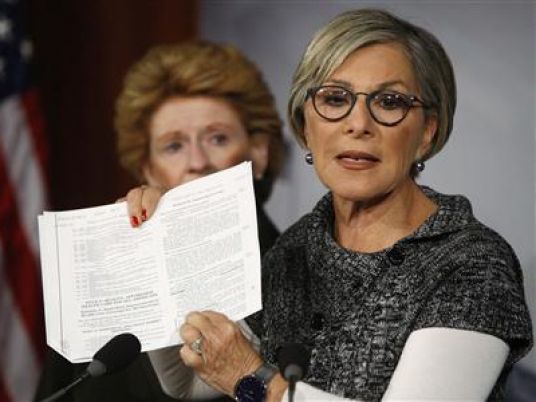 Military and police forces shut down the vital squares of Tarir
, Rabea al-Adaweya and Nahda sqaures from traffic
on Sunday
, in preparation for the demonstrations announced by the Muslim Brotherhood, on the occasion of 100 days passing after the dispersal of Rabea al-Adaweya and Nahda pro-Mohamed Morsy sit-ins.
The army and police deployed more than 40 military and police vehicles in the three squares and cordoned off entrances with barbed wire and iron barriers. Fifteen central security forces groups were deployed to confront any attempt of storming the squares or the possibility of riots.
The shutting down of the three vital squares left Cairo traffic completely jammed, especially Nasr City area, in which Rabea lies and Murad St. in Giza near Nahda Square.
Edited translation from MENA