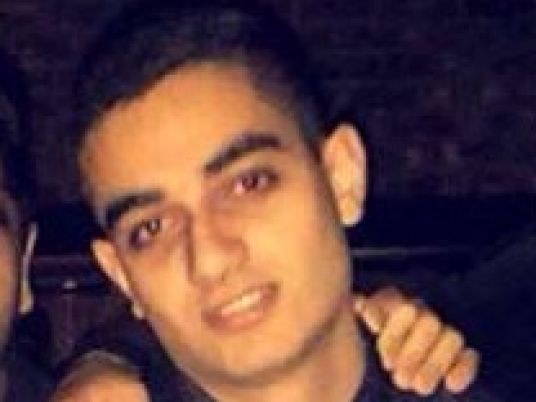 The Metropolitan Police Service in London has announced the arrest of four suspects in the murder of Egyptian engineering graduate Sherif Adel Habib Mikhail, who was found with severe burns inside a car in the London district of Southall on Monday.
The Met said the suspects have been arrested on suspicion of setting light to the victim's place of residence.
However, a spokesperson from Scotland Yard refused to disclose any details of the nationality of the suspects or their relation to the victim.
Mikhail was badly injured while trapped inside a garage that had bee set on fire, dying of his injuries after being admitted to hospital. A forensic report has given the cause of death as third-degree burns.
Yesterday, the prosecutor Mohamed Farag Amer, chairman of the Parliamentary Committee for Sports and Youth, together with Nasser Kamal, the Egyptian ambassador to London, paid a visit to the victim's father, Adel Mikhail.
The family of the victim said that the cause of their son's death was likely to be either burns or suffocation whilst trapped inside a garage that was set on fire. Mikhail has requested to meet President Sisi regarding the incident.
Amer announced that the visit was to follow up on the family's psychological well-being following the death of their son, who held dual Egyptian and British nationality. He said the investigations are moving forward "in leaps and bounds", and that the British police are doing everything within their power to find the perpetrators.
Speaking to news anchor Mohamed al-Maghrebi in a phone-in to the program "Egypt Now" on the satellite news channel "Al-Ghad", Amer said that the family of the victim has expressed their thanks for the Egyptian government's support throughout the incident.
Edited translation from Al-Masry Al-Youm