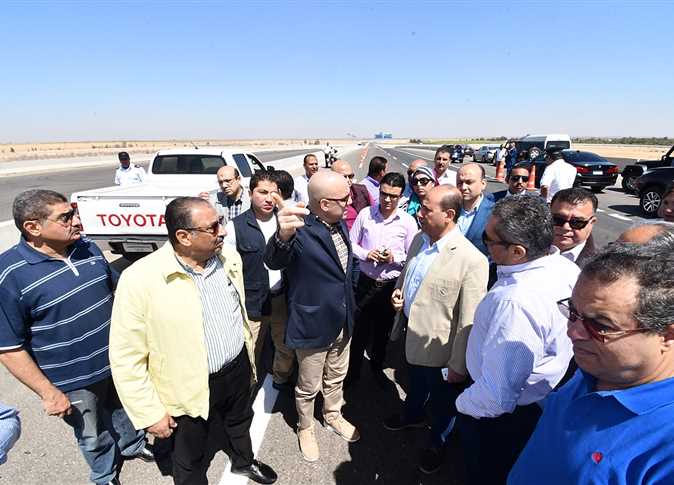 Housing Minister Asim al-Gazar has inspected the June 30 axis and announced a pilot operation of the entire axis.
Traffic signs are currently being completed, and the axis is being extended from Ismailia desert road to the intersection of Jabal al-Jalala road with the Katameya-Ain Sukhna road at 106 kilometers, to form with the road of Jabal al-Jalala and the coastal road of the Red Sea a longitudinal axis across the country, he said.
The June 30 axis, Gazar explained, is a 95 km long freeway with a width of 80 meters at an investment cost of LE5.2 billion. It is considered the main axis of the development of the Suez Canal region. Starting from south Port Said through the international coastal road of Port Said-Damietta, it extends south to the Kilo 94 on Cairo-Ismailia desert road.
The axis consists of two directions: the southern sector at a length of 48 km, with five traffic lanes, and the northern sector at a length of 47 km, with five traffic lanes in addition to two service roads on both sides of the axis. It includes 17 bridges, 11 of which are major and six are sub, 16 crosswise tunnels for cars and pedestrians, two toll stations, six service stations and others, he explained.
The road was implemented by 21 construction companies, Gazar added.
The minister said that 30 June axis serves projects to develop the Suez Canal axis, accelerates development rates on both sides of the Canal, and links the ports of East and West Port Said, Damietta, Alexandria, and Arish with the Gulf of Suez, while also linking between Sinai and the Delta.
Edited translation from Al-Masry Al-Youm