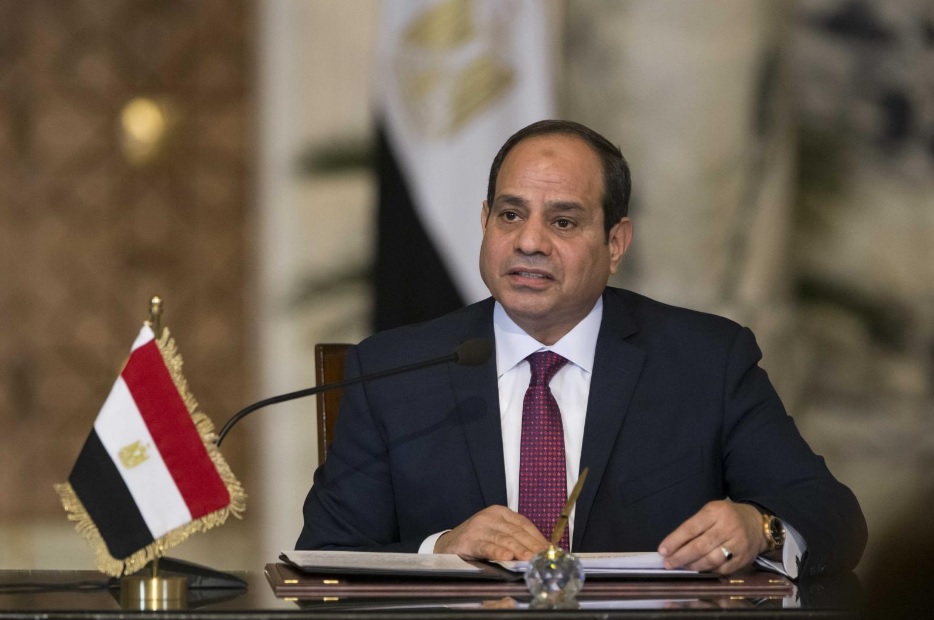 President Abdel Fattah al-Sisi saluted the Egyptian people on Saturday, stressing that Egypt's reform came thanks to the people.
Addressing the inaugural session of the sixth National Youth Conference, currently taking place at Cairo University, Sisi highlighted the distinguished relation binding the Egyptian people and their Armed Forces, which are always present in whatever location the people demand.
Empowered by the strength of its youth, Egypt will live long, the President added.
The conference will be held on the course of two days, and its sessions will discuss the most prominent issues and topics on the agenda of the Egyptian state.
On the first day, two sessions "Egyptian Human Development Strategy" and "Strategy for the Development of Education" will be held.
The first will discuss the efforts of the government in all its sectors there, with a presentation for the youth's vision of how to build Egypt's society, culture, health, sports and education.
It is scheduled that the session "Strategy for the development of education", will explain the vision of the government to implement the new education system and the challenges facing us, along with ways to achieve that strategy and its reflection on the family and society.
The second and final day of the conference will discuss ways to "develop the health insurance system", and a discussion on the National Project of the Information Infrastructure of the Egyptian State.
Lastly is the "Ask the President" initiative by the end of the conference, which this time is seeing a strong presence from younger people, especially Egyptian university students.
The session focuses on their questions, their reflections on current reality and their knowledge of the important changes and events taking place at regional and international levels.
The conference will also feature various presentations, and youth performances will be held. With the conclusion of the conference, the president will honor some outstanding examples of university youth.
Edited translation from Al-Masry Al-Youm