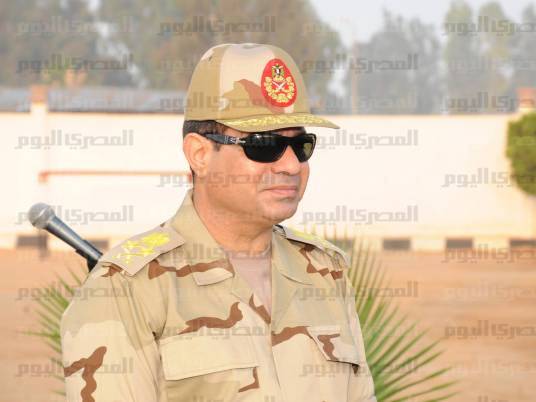 A number of former jihadi leaders who split from the Jihad Organization have decided to campaign for Defense Minister and army chief Abdel Fattah al-Sisi to run in future presidential elections.
The leaders will also organize rallies to back police and armed forces in Egypt.
Sabra al-Qasemy, former intelligence chief at the Jihad Organization, said he and 37 other former jihadis plan to hold a press conference to support the army and police.
Qasemy told Al-Masry Al-Youm that the recently formed Movement of Moderation to Confront Religious Extremism, will organize rallies outside the High Court and Alexandria Bibliotheque on 6 October to show support the security forces in their self-avowed war on terrorism.
The movement has submitted several ideological details about its positions, which it will publish after revisions from Al-Azhar.
Qasemy pointed out that the most important items of these revisions is not to take up arms in the face of any Muslim, including the Egyptian army, calling it a "major folly."
There is a full chapter on Defense Minister Abdel Fattah al-Sisi who gave the Egyptian people their dignity back, according to Qasemy, and brought the country back from the brink of collapse.
The Movement of Moderation to Confront Religious Extremism includes 37 former jihadis, among them Yasser Saad, Khaled Ahmed Ibrahim, Ahmed Mokhtar and others, Qasemy said.