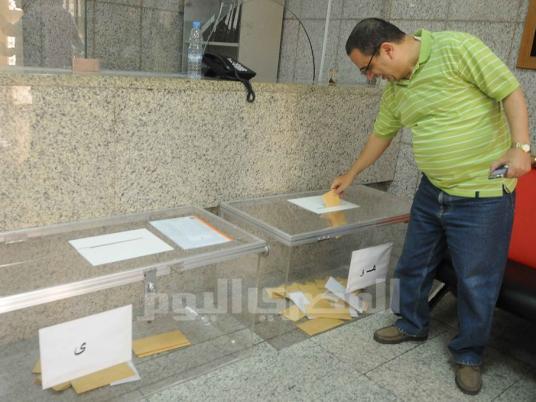 So far, 260,000 Egyptian expatriates have voted in the second round of the presidential election, according to the Foreign Ministry, one day before expat voting ends.
The ministry's Spokesman Amr Roshdy said that the Egyptian embassy in Riyadh has had the number of voters (more than 63,000 votes), followed by Kuwait (55,000), Jeddah (48,000), Doha (15,100), Dubai (13,500), Abu Dhabi (13,300) and Muscat (4,450).
The Egyptian Consulate in New York has had the highest number of voters outside Arab states, with about 4,000 votes, followed by Montreal and Milan with nearly 3,300 votes each, according to Roshdy.
State news agency MENA quoted Roshdy as saying that the Egyptian missions will continue to receive ballots from citizens abroad, either by mail or by hand, until 8 pm local time for each state. Then sorting begins with the presence of representatives of candidates and the media licensed by the the Presidential Elections Commission.
Attempts to double vote have been discovered by a number of electoral committees abroad, according to Roshdy. The Egyptian Consulate in Los Angeles found 10 cases in which voters voted in person and by mail. In the Abu Dhabi embassy, three cases were discovered in which voters tried to vote twice by mail.
All double votes were excluded and the incidents were reported, he said.
Voters are able to choose between Mohamed Morsy, the Muslim Brotherhood's candidate, and Ahmed Shafiq, Mubarak's former prime minister.