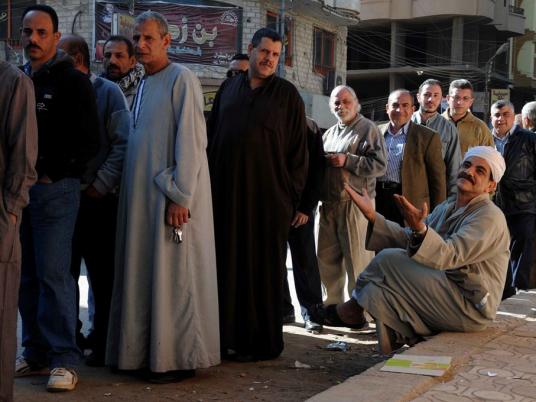 The troops tasked with securing the referendum polling stations around Egypt have arrested 249 Muslim Brotherhood supporters, including four Syrians, on charges disrupting the voting process, on the first day of the referendum, according to the Interior Ministry.
The ministry released a statement on Wednesday that security forces have seized firearms and bladed weapons, including four machine guns, three handguns, two birdshot guns, a quantity of live bullets and birdshots, two dagger knives and 54 Molotov cocktail bottles, as well as gas masks, respirators, fireworks and a bag containing wood flocks fitted with screws to impede the movement of cars.
The ministry pointed out that the police forces in coordination with the armed forces dealt with power with all attempts to break the law, or to negatively influence citizens.
The referendum is the most pivotal step in the democratic transition following the military-supported ouster of Egypt's first democratically-elected President Mohamed Morsy as it gives legitimacy to what many critics of the 30 June uprising call a "coup."
Reports during the second day of voting show that few attempts have been made to hinder the voting process. After the polls close, however, the international vote-observer missions stationed in Egypt will release their findings, attesting to any irregularities in the referendum
Edited translation from Al-Masry Al-Youm