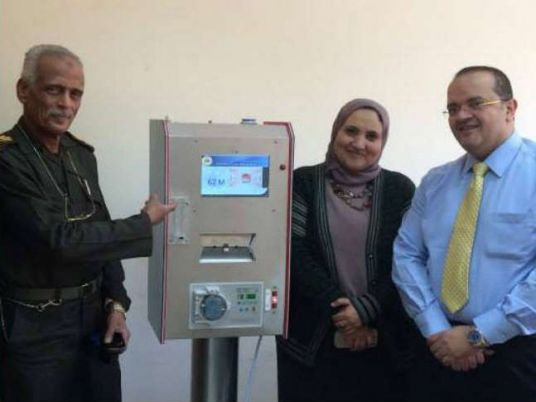 Colonel Dr. Tayseer Abdel Aal, member of the medical team that invented the device which allegedly treats hepatitis C, said the armed forces hospitals would not receive patients on 30 June, but rather a limited number of patients to complete the research.
Abdel Aal added in a press conference Saturday that the medical committee supervising the research has recommended postponing the step for six months as the device is still in the testing phase.
A military source told Al-Masry Al-Youm that the device was subjected to accurate scientific tests, and was tested on a sample of 80 people of different age and gender. Seventy-nine out of the 80 responded positively to treatment, the source said. Males showed more positive response to treatment than females, he added.
The military source mentioned that tests showed the inability of the device to treat cases which suffer from cirrhosis of the liver in the advanced stages of the disease, because the effectiveness of the device was connected to the discovery of the disease in its early stages.
The release of the device was met with heavy criticism from the international press and the scientific community as the army's alleged cure for hepatitis C was immediately declared a success, despite not only the implausibility, but also the fact that none of the research had been published or peer reviewed. Officials intially claimed the device could cure all diseases caused by viruses, including AIDS and even cancer.
Critics say the device was announced merely as a ploy to drum up support for Abdel Fattah al-Sisi's presidency.
Edited translation from Al-Masry Al-Youm
*Correction: The article read "Ninety-seven out of the 80 responded positively." The article was corrected to seventy-nine.