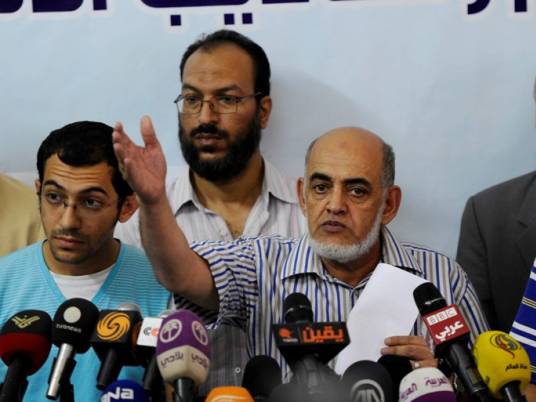 A number of leaders of the political alliance supporting deposed president Mohamed Morsy have stressed that the group would boycott the presidential elections slated for May, though an official decision has yet to be reached.
The Presidential Elections Commission had announced 26 and 27 May as dates for the first presidential elections since the army's ouster of Egypt's first elected president, Mohamed Morsy, last year amid protests against his rule.
But Morsy supporters have denounced his removal as a military coup, rejecting the subsequent electoral processes.
Magdy Qurqur, a leader at the National Alliance to Support Legitimacy, told Al-Masry Al-Youm the alliance is tentatively leaning towards boycotting the vote. "The final decision, however, won't be taken before the window for nominations closes because there might be political developments", Qurqur said, adding that "the alliance rejects the upcoming presidential elections because they are void."
Qurqur added that the boycott would cover polling, nomination and political support for candidates, and can be achieved by casting a "no" vote for all runners.
Mohamed Abu Samra, secretary general of the Islamic Party, the political arm of Islamic Jihad, also a member of the alliance, said the decision to boycott the elections is "final" and not "initial" as claimed by some alliance members. "As Jihadists, we have no intention to back any presidential candidate. As for rumors about the possibility to support Hamdeen Sabbahi, we believe that Sabbahi is way worse than Abdel Fattah al-Sisi", he said, referring to the former presidential candidate and the resigned defense minister, both the most noteworthy candidates until now.
Abu Samra added that the alliance does not recognize the next elections nor the existent constitution. "Will continue the boycott until legitimacy is retrieved and retribution is achieved for the martyrs. There is no going back on that decision".
Edited translation from Al-Masry Al-Youm