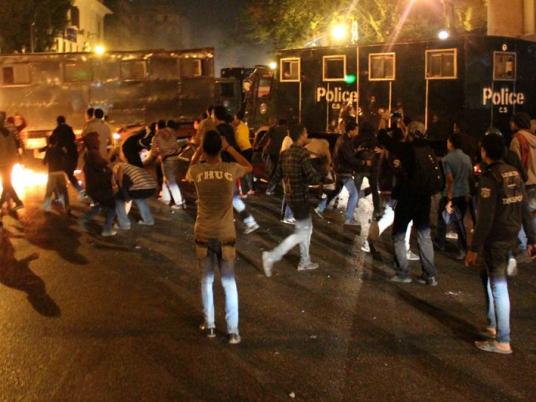 The "Complete Your Favour" campaign, formed to support Abdel Fattah al-Sisi's potential candidacy for the Egyptian presidency, has called on Egyptians to gather in Tahrir Square on the anniversary of the Mohamed Mahmoud clashes.
On 19 November 2011, potesters demanding the end of military rule clashed with security forces on Mohamed Mahmoud street, a vital thoroughfare that links Tahrir Square with the Interior Ministry in downtown Cairo. At least 40 people died in the violence.
Complete Your Favour campaigners said Egyptians should gather to remember the martrys of Mohamed Mahmoud while also supporting the armed forces.
Petitions demanding Sisi run for president will also be available to sign on the day.
Some activists have pointed out the "irony" of pro-army demonstrations on a day many remember as a vital clash between protesters and the army-sponsored regime that took power after Mubarak's overthrow in February 2011.
Edited translation from MENA