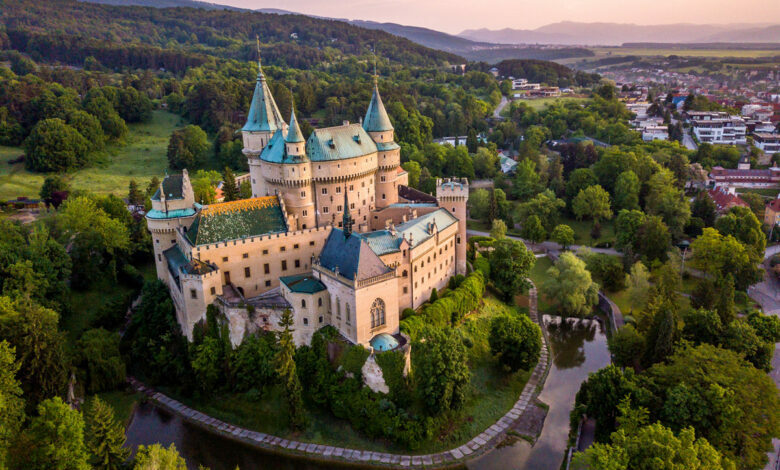 The tourism sector in Europe is booming and receives nearly 700 million visitors annually, especially as the continent boasts some of the best tourist sites in the world.
In this report, Al-Masry Al-Youm reviews the ten cheapest European countries to visit in 2022, from highest to lowest, according to TheTravel website.
Slovakia is located in central Europe. It is famous for its historical and cultural sites, including ancient castles and medieval villages.
Top destinations: Spiš Castle, Orava Castle, and Bratislava
Budget: About US$106 per day
2-Czech Republic
Prague is the capital of the Czech Republic and was included in the UNESCO World Heritage List.
Prague is the most famous tourist destination in the Czech Republic, and one of the most attractive capitals in the world.
Top destinations: St. Vitus Cathedral, Charles Bridge and Prague Castle
Budget: About $87 per day
3- Estonia
Estonia is classified as a UNESCO-protected ancient city, its attractive capital Tallinn has captured the hearts of visitors to Europe, and is one of the most attractive cities on the continent, characterized by countryside and vast expanses of forest.
Top destinations: St. Alexander Nevsky Cathedral, Narva River
Budget: About $85 per day
4-Montenegro
It is located on the border between Eastern and Western Europe, and is characterized by its rugged mountains that reflect many civilizations. The country has a rich cultural heritage with monasteries, ornate Catholic churches, as well as modest mosque minarets.
Top destinations: Budva, Kotor, and Njegos Mausoleum
Budget: About $85 per day
5-Slovenia
It is the green country, and it is the ideal destination for travelers who enjoy scenic landscapes.
Top destinations: Postojna Cave, Piran, and Bled
Budget: About $79 per day
6- Romania
It is filled with history, art, and scenic views. It also has a wonderful panorama of high mountains and hills dotted with stone cathedrals and dazzling monasteries.
Top destinations: Sinaia, Oradea, and Iasi.
Budget: About $65 per day
7- Hungary
A country in Central Europe. It contains low mountain ranges, magnificent rivers, beautiful lakes and vast plains.
Top destinations: Budapest, Transdanubia and Lake Balaton.
Budget: About $64 per day
8- Bulgaria
A country rich in ancient cultures with a diverse landscape. It has magnificent mountains, enormous national parks and sandy beaches overlooking the Black Sea.
Top destinations: Belogradchik Fortress, Melnik, and Veliko Tarnovo.
Budget: About $54 per day
9- Belarus
The country facilitates visa procedures, has numerous cafes and friendly locals which contribute to the increase in the number of visitors each year.
Top destinations: Mir Castle, Niasviž, Brest Fortress.
Budget: About $51 per day
10- Poland
The country possesses palaces and castles, as well as wonderful farms and rural vineyards, and offers visitors a chance to enjoy a friendly experience.
Top destinations: Warsaw, Krakow, and Gdansk.
Budget: About $48 per day