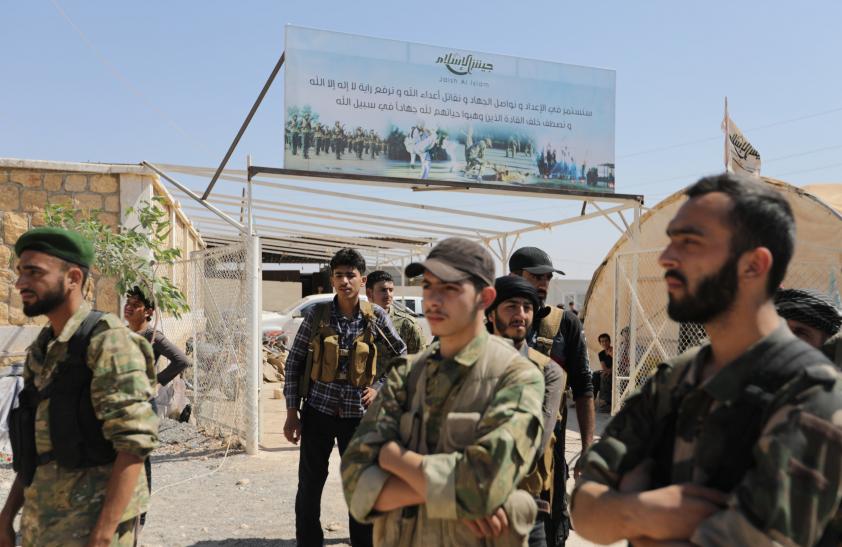 The United States and Israel have narrowed their differences over what could be decisive negotiations this week to seal a multibillion-dollar military aid package for Washington's top Middle East ally, officials said on Monday.
Raising hopes for removal of a key sticking point, Israel has signaled it may accept the Obama administration's demand that U.S. military funds, until now spent partly on Israeli arms, will eventually be spent entirely on U.S.-made weapons, according to congressional sources.
It would mark a major concession by Israeli Prime Minister Benjamin Netanyahu after months of tense negotiations over the 10-year aid pact.
But Netanyahu, who has had a fraught relationship with President Barack Obama, has apparently decided it would be best to forge a deal with him rather than hoping for better terms from the next U.S. president, according to officials on both sides. Obama leaves office in January.
Differences on the package have underscored continuing friction over last year's U.S.-led nuclear deal with Iran, Israel's regional archfoe. The United States and Israel have also been at odds over the Palestinians. The State Department last week criticized Israel for planned Jewish settlement expansion on occupied land.
Netanyahu sent Jacob Nagel, acting head of Israel's national security council, to Washington on Monday to lead three days of talks. A person briefed by Netanyahu said the prime minister expressed hope that Nagel would be able to "finalize" negotiations on a new memorandum of understanding and that it would mean increased funding.
A senior U.S. official reiterated the Obama administration's pledge to sign a new MOU that would "constitute the largest single pledge of military assistance to any country in U.S. history."
The current pact, signed in 2007 and due to expire in 2018, gave Israel around $30 billion in so-called foreign military financing.
U.S. negotiators are believed to have stuck to a previous offer of $3.5 billion to $3.7 billion annually for Israel under the new MOU, substantially less than the $4 billion a year Netanyahu has sought but still a substantial increase.
Easing of disagreement
A key disagreement has been over Washington's insistence on ending a special arrangement that has allowed Israel to spend 26.3 percent of its U.S. defense aid on its own military industries rather than on American products.
Israeli officials argue that the provision, which is given to no other country receiving U.S. military assistance, was needed to maintain Israel's "qualitative military edge" against sometimes hostile neighbors such as Iran, and that its removal would mean the loss of thousands of Israeli defense jobs.
But a congressional source briefed by the Obama administration said Israel had signaled its willingness to phase out the provision. The Israeli newspaper Yedioth Ahronoth said the White House was prepared to let Israel keep the arrangement for the first five years of the new MOU but it would be gradually phased out in the second five years, except for joint U.S.-Israeli military projects.
Another sticking point has been Washington's desire to end a provision allowing Israel to spend around $400 million annually from the package on military fuels.
The congressional source said Nagel was expected to try to work out final details but not actually sign an agreement.
U.S. officials said progress was likely, but were reluctant to predict a breakthrough.
The Obama administration wants a new deal before the president leaves office. Republican critics accuse him of not being attentive enough to Israel's security, which the White House strongly denies.
Netanyahu angered the White House in February when he suggested the agreement could wait for the next president.
But officials on both sides believe he prefers to get the deal before Obama leaves office. They see Netanyahu seeking to avoid uncertainties surrounding the policies of the next president, whether Democrat Hillary Clinton or Republican Donald Trump, and wanting to give Israel's defense establishment the ability to plan ahead.