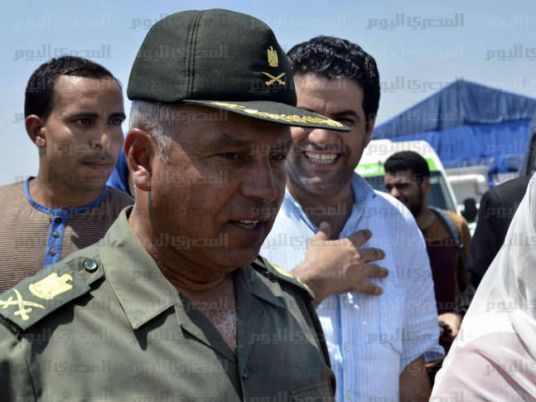 Head of the Engineering Authority of the Armed Forces Major General Kamel al-Wazeer said he met with residents of al-Warraq island last Tuesday in an attempt to resolve the ongoing property crisis.
In statements to al-Masry al-Youm on Thursday, Wazeer said the meeting aimed to fulfill the demands of the people and simultaneously preserve the government plan to develop the island.
"Wait for good news [regarding] the island on Sunday," Wazeer said, adding that discussions with the residents proved their keenness on the interests of the country.
Wazeer maintained that the scheme to develop the island is in the interest of the people, and the government will not allow 'harm' to any of its citizens.
Al-Masry Al-Youm learned that three residents of the island have agreed to sell their land to the government, and have signed a contract.
Others are preparing to follow suit, according to Wazeer, if the price offered for land increases to 4.8 million per acre.
However, those arrested in the July clashes with police remain in detention, and people of the island have been calling for their release.
Edited translation from Al-Masry Al-Youm